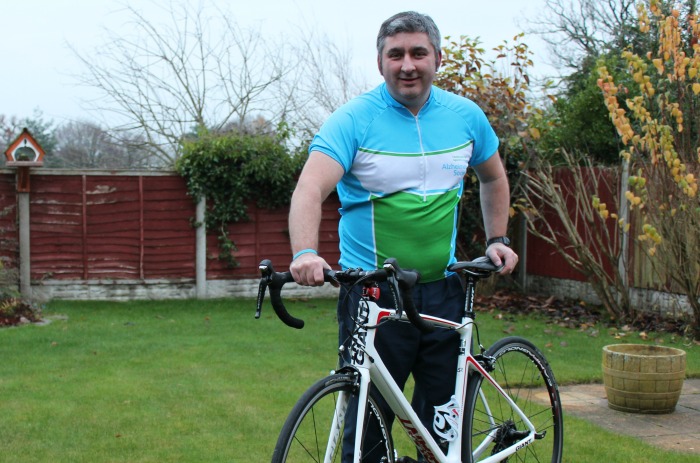 A British Transport Police officer is putting the wheels in motion for his next Nantwich charity cycle ride – which saw him raise more than £20,000 for Alzheimer's Society in 2014.
Darren Greatbanks, who lost his dad Mike to Alzheimer's in April this year, held the Alzheimer's 100 cycle ride at the beginning of Dementia Awareness Week in May.
He was overwhelmed by the amount of people who wanted to be involved – and is now planning an even bigger and better event in 2014, called Alzheimer's 200!
This will see 200 riders tackling three different courses starting in Nantwich, with 25, 50 and 100 mile lengths available.
Darren, 47, from Crewe, said: "The first event was amazing. We had about 60 riders doing the 100-mile ride and we could have had so much more.
"It just snowballed, which was fantastic, but I didn't want it to be much bigger than that, we had just lost dad.
"It was sad he was not there as I know he would have enjoyed seeing the bikes go off.
"It was so humbling how much money was raised. I thought it would maybe be a couple of thousand pounds and I am not afraid to admit that when I was physically counting up the £22,000 it made me a bit emotional. I just could not believe it."
Next year the charity cycle ride, which will again be partnership with Andy Williams from JE Williams Cycles in Crewe, will be open to 200 riders.
And instead of just one 100-mile course, there will be three courses starting from Nantwich at 25, 50 and 100 miles long.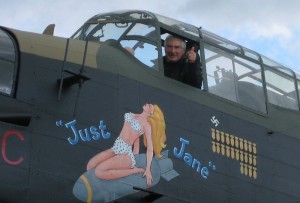 Mike (pictured, right) a retired railway worker, was diagnosed with early onset Alzheimer's four years ago and died aged just 68 in April.
Darren added: "We were pleased to get a diagnosis, it was a relief, as we had noticed changes.
"This year is the first Christmas without him so it won't be easy. But I think he would be proud of what I am doing.
"I knew nothing about dementia before dad was diagnosed, and I want to help fight it, which is why the money is specifically going to research.
"We need to look at preventions.
"I hope we raise a good amount of money and awareness again next year.
"It is not a race – it is just a lot of people enjoying a great ride for a great cause.
"I have a love of bikes – push bikes and motor bikes. Dad taught me when I was seven or eight years old along with my brother Matthew, and I don't think I have been off one much since. I have the scars to prove it."
The event, supported by Delmar Press, will start at 8am on Sunday June 7, and is open to all ages.
Under 17s can take part in the 25-mile route. Entrance is £20 and sponsorship forms are available.
After, there will be live music at the White Horse in Nantwich from 8pm, which will be £5 or £7.50 on the night.
For more information log on to www.alzheimers100.co.uk or go to Facebook – Alzheimer's 100.