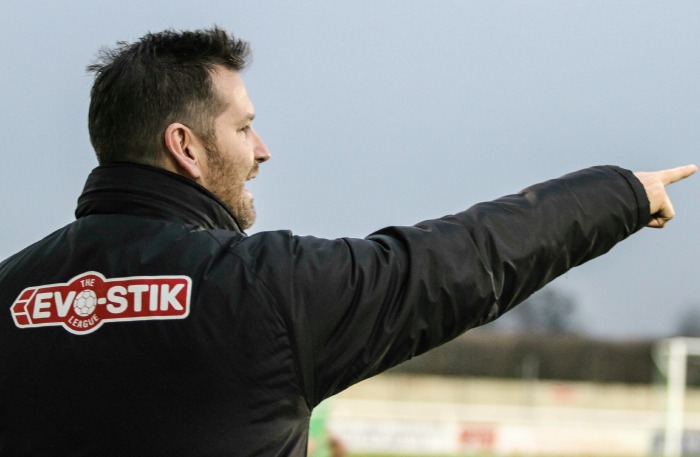 Nantwich Town manager Danny Johnson has challenged his players to win more games than they lose during the rest of the season.
Johnson was delighted at the away win at fellow strugglers Marine, particularly after the Boxing Day drubbing away at Witton Albion
A single goal from Aaron Burns, his 16th league goal this season, was enough to seal all three points at Marine on Saturday.
Johnson said: "I am really pleased for the lads. They have been through an awful lot.
"Mark Winslade and Aaron Burns will only get better as a partnership.
"And I think we will win more games than we will lose between now and the end of the season.
"That is what I am striving to achieve, that sort of level of performance.
"And we have put the disappointment of losing to Witton on Boxing Day behind us.
"We have hit the ground running in the New Year, which is really pleasing and I am just dead pleased for the lads."
Having scored just before half-time, the Dabbers came out knowing they would be soaking up a lot of Marine pressure.
But Johnson was confident of holding out for the win.
He said: "They are where they are in the league, they need to earn points, score goals and win football matches.
"We set up second half just to bring Iain Howard deep and bring Mark Jones and Andy Pearson and make it as a three.
"I thought Nicky Platt was absolutely fantastic in front of them.
"The two centre halves – Ben Harrison and Adam Jones – won all the headers. Shaun Dowling, Andy White and Terry were great all the way through."
Johnson also hopes Marine manager Carl Macauley is able to turn around results at the Arriva Stadium.
"I just hope Carl can turn it around. He is a smashing lad.
"I do wish Carl all the best because there is a lot less blokes in this league than Carl and he doesn't deserve what is happening to him at the minute."