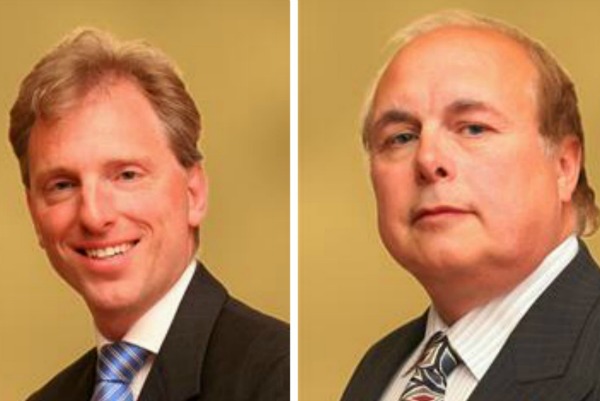 Nantwich Town Council has frozen its council tax amount for 2015/16.
It means the amount paid by a Band D property owner to Nantwich Town Council will remain at £89.74.
The annual precept and budget set by the town council was approved by councillors at its meeting on Monday January 12.
Chair of Finance, Cllr David Marren, said the council's finances were in a "healthy state" and the budget for next year meant there was no need to increase revenue by charging more in tax.
Cllr Marren (pictured, right) said: "This is due to continued savings and improving efficiency, in particular at the Civic Hall.
"The council has managed to reduce the subsidy to the Civic Hall by a significant amount since the facility was transferred from Cheshire East.
"This has been achieved while taking on new services – Market Hall and Farmer's Market, street entertainment, Christmas lights, tourism, toilets, the comfort scheme, CCTV, shopmobility and the allotments.
"However, the town council is mindful of the need for caution going forward.
"As Cheshire East looks to cut back its service provision because of reduced support in government funding, the town council may have to take on more services in the near future."
Cllr Andrew Martin (pictured, left), leader of the town Council, added: "We are very pleased to be able to hold the precept tax at the same level for next year.
"The council will continue to work hard to improve services and seek efficiencies and there is a commitment to freezing the precept for several years.
"At the same time we have been able to give increasing support to our local organisations and events that make Nantwich such an attractive place to live and to visit."
Overall council tax bills are mostly made up of contributions to Cheshire East Council, with smaller contributions to Cheshire Police and Cheshire Fire and Rescue.