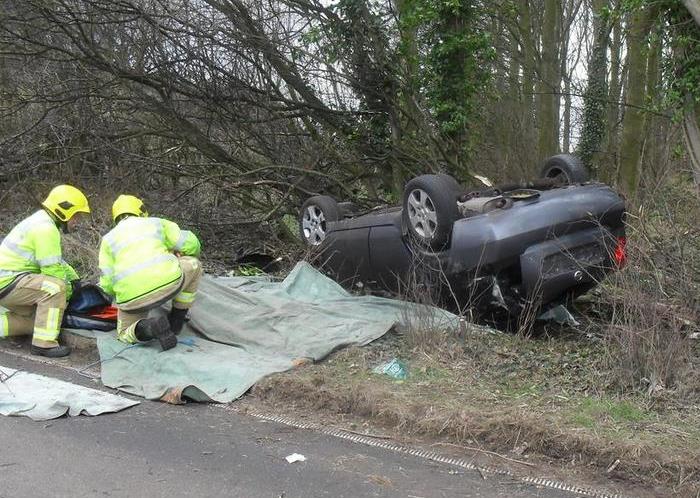 A man had to be cut free after his car crashed and overturned on London Road in Nantwich.
Two other people had managed to free themselves from the wreckage when fire crews, paramedics and the Air Ambulance Service arrived at the scene.
The incident happened shortly before 8am yesterday (March 8).
Fire crews from Nantwich and one from Crewe were called out.
They managed to cut the man free who was medically trapped in a car on its roof.
The road was closed while the man was released and handed into the care of paramedics. He was taken to hospital for further treatment.
Two other people who had released themselves were treated at the scene.
(picture courtesy of Cheshire Fire and Rescue)