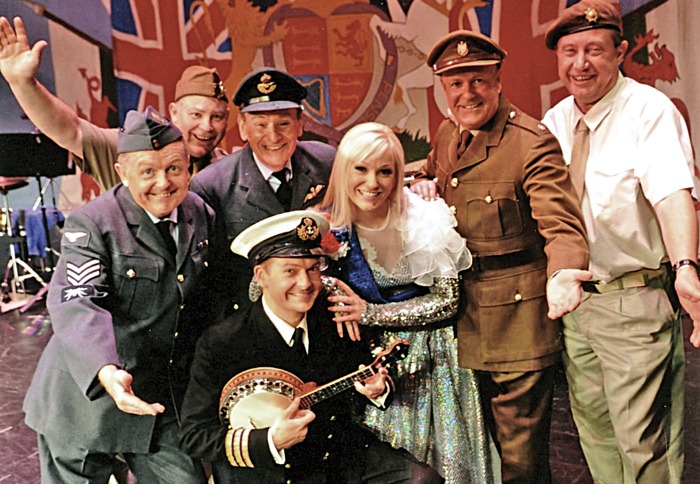 Wartime show "We'll Meet Again" which commemorates 70 years since the end of Second World War, is to have a special showing at Crewe Lyceum Theatre.
Duggie Chapman MBE is behind the new Wartime Cavalcade show, which is on at the Lyceum on April 13.
It stars comedy entertainer Steve Barclay, who brings impressions of wartime comedians, and sees the return of Britain's greatest virtuoso of the ukulele, Andy Eastwood.
This year, "We'll Meet Again" presents a new West End singing star Maggie O'Hara, who will bring the songs of Vera Lynn and Gracie Fields along with a touch of Ann Shelton to the show.
A full supporting cast includes Mervyn Francis, former singer from the Black and White Minstrel Show, and special guest comedian and multi-instrumentalist Pete Lindup.
The Martyn St James Band provides the live music.
For ticket details and to check performance times of 2pm or 2.30pm, visit www.crewelyceum.co.uk