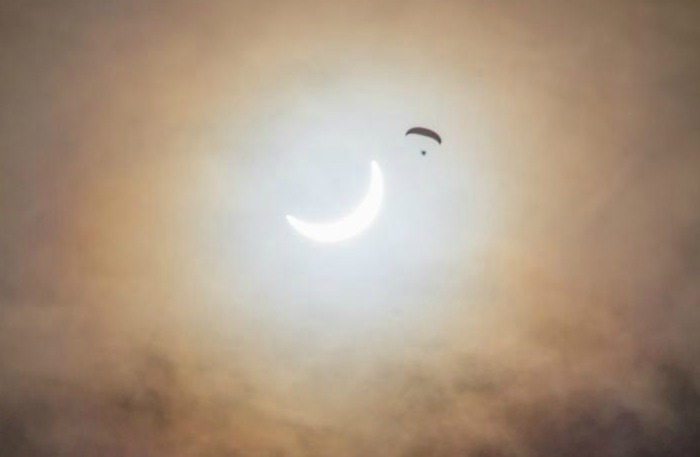 Thousands of people downed tools across South Cheshire to catch a glimpse of the solar eclipse today.
But this hang-glider had the best view in the skies above Nantwich, as this amazing picture shows.
Nantwich-based photographer Ben Cassidy took this snap showing a hang-glider soaring in front of the amazing spectacle witnessed by millions across the country.
Now we're hoping someone can help trace the individual who took to the skies.
If you know who it is, you can tweet us @nantwichnews or Ben on @bencassidyphoto.
(picture by Ben Cassidy)