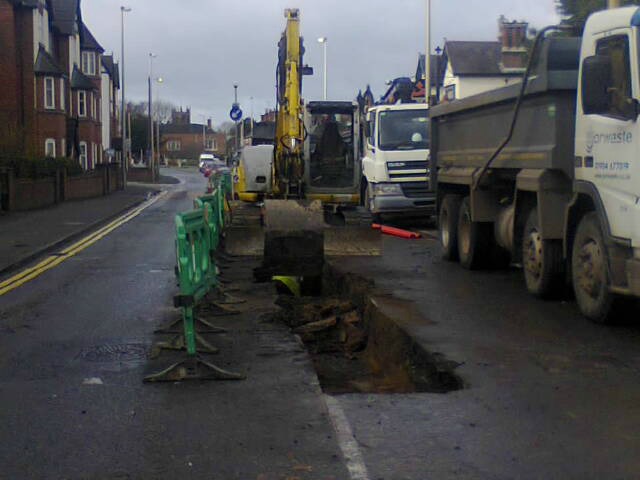 Hundreds of angry drivers have been caught up in roadworks around Nantwich, with a staggering 15 different sets taking place at the same time.
Now Residents are demanding answers over why so many roadworks were allowed to go ahead at the same time.
The town centre around Hospital Street and Pillory Street has been log-jammed for the past two days.
Scottish Power works on Pratchitts Row, near Hospital Street roundabout with the A534 London Road, has caused long delays, despite being classed as "low impact" by Cheshire East.
The works, to repair damaged electricity cables at a substation, are scheduled to last until March 31.
Meanwhile, works are continuing at the Beam Street, Barony Road, Park View junction where Cheshire East Council engineers are installing new traffic signalling.
This is scheduled to continue until after Easter, April 10.
Some delays on Welsh Row are being caused by United Utilities works on Cross Wood Street to repairs a leaking mains under the footway. This is scheduled to last until March 26.
Other problems this week are on the A529 Audlem Road, with the National Grid carrying out essential gas work to connect new properties being built nearby. This is due to finish on March 27.
And work is continuing at the Alvaston roundabout where engineers are repairing a major leak which flooded the major junction of the A500 and A530 two weeks ago.
Scottish Power are working nearby on Whitehouse Lane to repair faulty electricity cables.
Both these works are due to be completed today (March 24).
And on the A534 Crewe Road in Willaston, roadworks are in place as a new pedestrian crossing is installed near the junction with Colleys Lane.
This is due to last until April 3.
There were also works today on the A51 near Reaseheath where Cheshire East Council engineers were replacing a gully lid.
And delays are expected on Queens Drive where contractors are laying new gas mains until March 27.
Other works are taking place on minor roads such as Talbot Way, Woodland Way and Birchin Lane.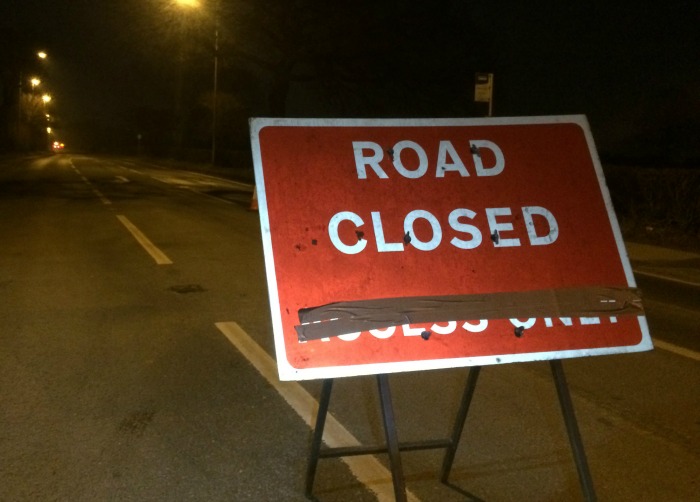 One local business wrote on Twitter: "Traffic is at an absolute standstill in Nantwich, it has taken me 15 minutes to get from HSBC on Hospital St to outside the Boot!"
And another tweeted: "It is shocking! A 10-minute journey took me 50 minutes."
A third hit out, saying: "@CheshireEast hang your heads in shame. Driving in and around Nantwich is a joke. Whoever is in charge needs to start managing."
Another motorist added: "Rush hour is definitely getting worse, Nantwich is often gridlocked. Can't town planning help?"
Some have pleaded for help. One added: "Please help! The traffic this morning in town is ridiculous the traffic lights near Morrisons aren't even working properly."
One resident said it "would only get worse as more houses are built".
A full list of Nantwich roadworks can be found here.
Nantwichnews has contacted Cheshire East Council for a statement on roadworks planning, and are awaiting a reply.
Advice posted on Cheshire East's Facebook page says: "If you are travelling in or around Nantwich this afternoon you should leave more time for your journeys and avoid the following areas, where possible:
A500/A51 Newcastle Road (Cheerbrook roundabout) – overturned tractor
Hospital Street – temporary traffic signals due to emergency Scottish Power work to return power supply to businesses. This is due to be completed Wednesday morning at approximately 10am.
We are also working on permanent traffic signals on Barony Road and have instructed United Utilities to complete their restoration works on the Sainsbury's roundabout (following a burst water main on March 12th) as soon as possible."