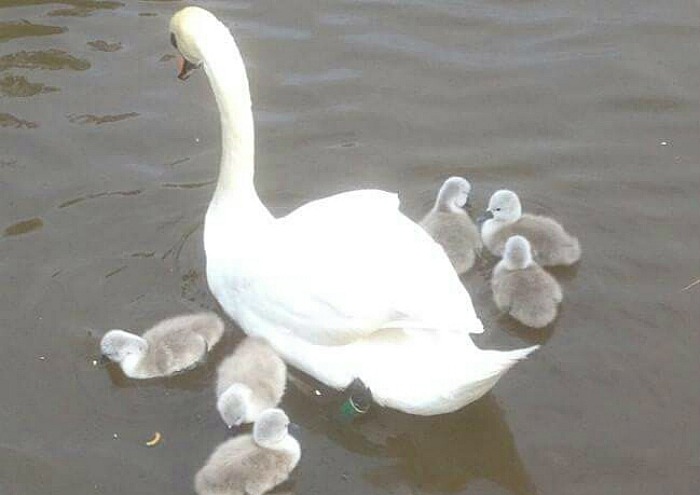 Four of the six new cygnets that arrived on the banks of River Weaver in Nantwich, are feared dead.
The baby swans had delighted wildlife lovers and walkers along the Weaver near Nantwich Lake, where the adult swans have been nesting.
The new arrivals are thought to have hatched on Friday night or early Saturday morning (May 9).
But now it's feared four of the six have died, with witnesses saying they were washed over the weir close to Welsh Row bridge.
One was found alive by Nantwich Pool and returned to its mother near Mill Island. RSPB volunteers were also seen trying to rescue the birds.
Members of the new Nantwich Lake Wildlife Conservation Group (NLWCG) have been searching along the riverbanks but cannot find the missing four.
Caron Hull, who spearheads the group, said: "We searched the area near baths and from The Red Lion to the baths. We've covered a large area.
"We haven't found them and we're all gutted but I feel better for looking."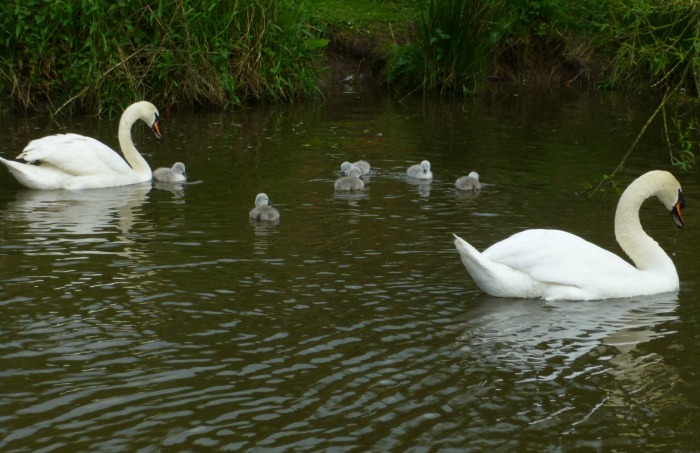 Meanwhile, NLWCG members joined RSPCA volunteers to erect signs around the lake and along the river urging dog owners to keep dogs on leads.
The signs, which were ordered before NLWCG was set up, aim to prevent incidents of ducks and swans being attacked by dogs.
One swan was killed last year by a dog off a lead.
Caron added: "Unfortunately I learned some people who regularly walk their dogs along the river, are thinking our group is responsible for the signs and that the group is anti-dogs!
"This couldn't be further from the truth, most of us have dogs.
"I myself have had dogs for 39 years and wouldn't be without one.
"We want to make people aware of the incidents that have happened and to try to avoid more in the future. We are all animal lovers and that's why we have joined together."
Two Reaseheath College students studying Wildlife Conservation and Management have joined NLWCG.
"This is great, they are monitoring such things as voles and otters along the river and have a lot of knowledge to bring to the group," added Caron.
Members are also due to meet Cheshire East Council officials about cleaning up areas around the lake.
The next meeting of NLWCG is on Wednesday May 20 at Costa cafe near St Mary's Church Nantwich at 6.30pm.
Anyone interested is welcome to attend, including dog owners, to find out more about the group.
People can also email [email protected] or find us on Facebook Nantwich Lake Wildlife Conservation.
(pictures courtesy of Caron Hull and Edward Leetham)