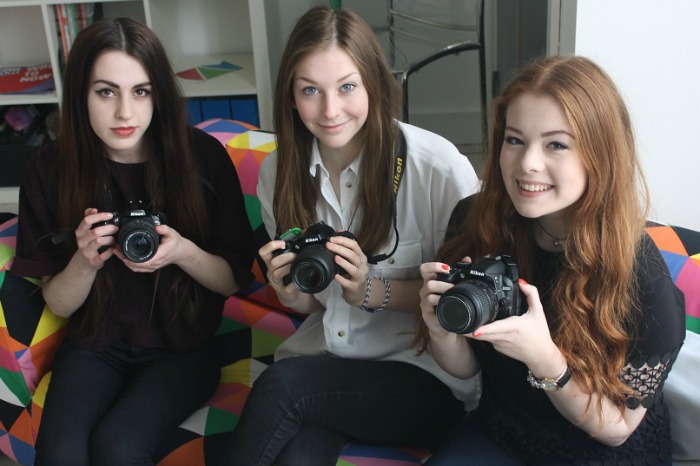 A South Cheshire College trio helped to capture magical sporting moments on camera at a Sainsbury's School Games county event.
Photography students Rosie Garrett, Sophie Wrench and Sally Morgan-Wynne focused on all the action at the Sainsbury's School Games at Manchester Metropolitan University's Cheshire campus.
The A-Level students volunteered to be chief photographers on the day and were tasked with snapping images showcasing different activities including basketball and handball.
The multi-sport programme is designed to motivate and inspire young people across the country to take part in competitive sport and was co-ordinated by the Crewe and Nantwich School Sports Partnership (CNSSP).
Former Shavington High School pupil Sophie homed in on handball, ex Malbank pupil Sally zoomed in on basketball while former Brine Leas High School student Rosie pulled all the images together and showcased them online.
Sophie, 17, said: "This was an exciting project to be involved with and we were able to take photographs of different activities which were completely new to us.
"It was a great opportunity to attend a large scale event and all the organisers were extremely appreciative of the photos we produced which can be used to help promote future School Sports events."
All three students are hoping their work will lead to more at future events which they can display in their course portfolios.
Rosie said: "We all enjoyed being a part of the event from start to finish and we are hoping that we can gain similar experiences during the remainder of our A-Level course."
Many photography students go on to successful careers as photographers covering a wide range of job sectors and set up their own photography businesses.
Gary Sandilands, photography lecturer at South Cheshire College, said: "This project was an excellent opportunity for all three students to try a new style of photography which is outside their comfort zone.
"Taking photographs of sporting activities requires a completely different technique than the students are used to but they delivered some fantastic images on the day."