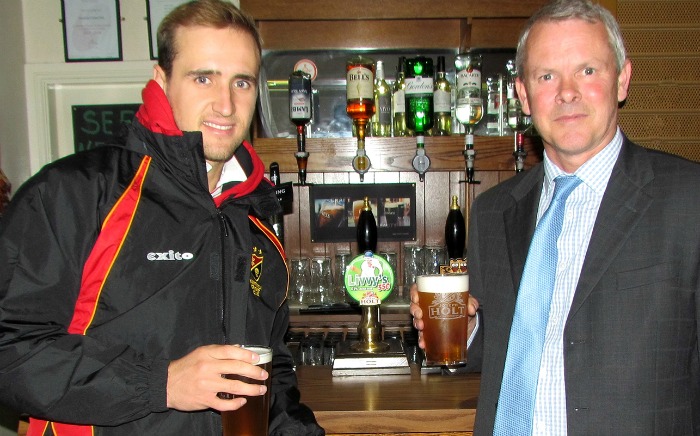 A Nantwich Cricket Club player who hit a record-breaking innings, has now had a beer named after him!
Liam Livingstone hit 350 runs from just 138 balls for Nantwich against Caldy in a club game.
The stunning innings by Lancashire-born Livingstone was featured in cricketing headlines across the world.
Now Manchester brewer Joseph Holt has produced a Limited Edition Golden Beer called "Livvy's 350".
The beer has been produced to celebrate the Lancashire all-rounder's 350.
The 21-year-old hit 34 fours and 27 sixes for Nantwich CC in the National Club Championship match against Caldy.
It is one of the highest one-day scores in history.
"From 100 onwards, I was just trying to whack every ball for six," said Liam.
'Livvy's 350' is already on sale at Nantwich Cricket Club and is exclusively available to Cricket clubs in Cheshire, in conjunction with Joseph Holt's Sponsorship of the Cheshire County League's Twenty 20 competition this summer.
Toby Drummond, head of Holt's Free Trade, said: "We are delighted to produce this new beer in recognition of Liam's achievement.
"We already supply a number of cricket clubs in Cheshire and this is a fun beer to make available to our customers."