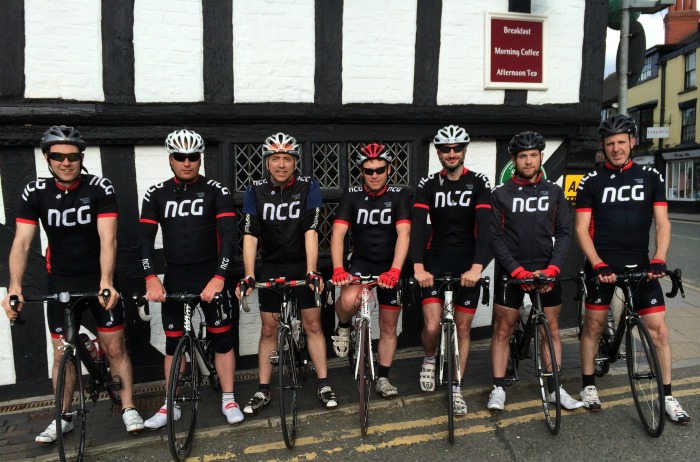 Members of Nantwich Cycling Group will be in the hot seat when they tackle a 200-mile Nantwich to London ride for charity – in just one day!
The keen cyclists will be pedalling down to the capital on July 3 in aid of Mid Cheshire Hospitals Charity MRI Scanner Appeal.
Darren, Martin, Andrew, Roy, Craig, Jimmy, Dave, Ian C, Ian D, and Chuck will set off at dawn from Nantwich town centre – and hope to finish on the Mall in London in 24 hours.
The route will take them through Shropshire, the West Midlands, the Cotswolds, Oxford and Buckinghamshire.
They will reach London where they will make a final approach crossing Tower Bridge, past the London Eye, Big Ben, Westminster, and Buckingham Palace before finishing on the Mall.
Darren Knights, founder member of Nantwich Cycling Group, said: "This challenge sums up the pinnacle of what can be achieved in a day as an amateur cyclist.
"None of us have done anything like this kind of distance before, and to do this in just one day to reach our goal will be incredibly hard.
"We are sure the support of the local community and businesses will really help spur us on and make a big difference in helping Mid Cheshire Hospitals Charity reach their £1 million goal."
Nantwich Cycling Group was only formed last year and already has more than 340 members, with riders joining forces from beginners, leisure riders, right up competition riders.
Many members have already seen improvements in fitness, weight loss and social benefits with new friends to encourage and motivate them.
Laura Riddle, charity manager of Mid Cheshire Hospitals Charity, said: "I'd like to thank Nantwich Cycling Group for choosing Mid Cheshire Hospitals Charity as their chosen charity for this absolutely amazing challenge.
"It's fantastic to see so many people get behind the appeal and support our local community."
You can support the challenge at a fundraising page http://uk.virginmoneygiving.com/team/NantwichCyclingGroup
For those interested in joining Nantwich Cycling Group visit their Facebook group.
You can donate to the MRI Scanner Appeal online at www.mchcharity.org or text mchc00 and your amount to 70070. Maximum donation by text is £10.