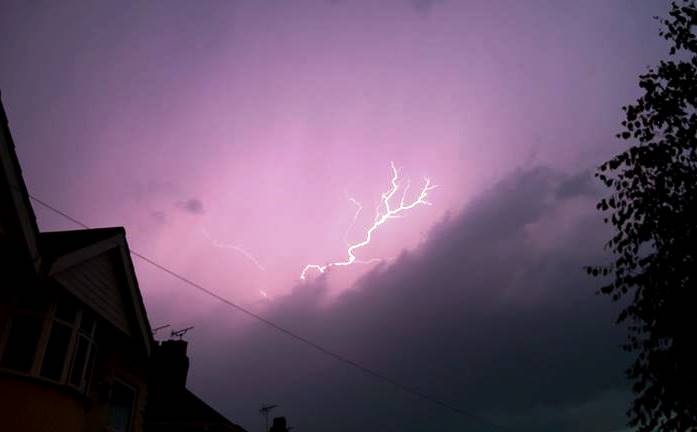 These stunning pictures show the thunder and lightning storm which rocked the skies above South Cheshire.
Local photographer Helen Williams captured the lightning in all its glory as it lit up the night sky over Crewe and Nantwich.
Taken in Valley Road in Wistaston, the forks of lightning provided an awesome show of nature – before the torrential rain.
The storm, which hit at around 10pm last night (July 1) lasted just a few minutes and helped clear the stifling temperatures across the region.
Some places in South Cheshire peaked at around 30C degrees yesterday, which forecasters say could be the hottest day in July on record.
You can see more of former Malbank and Tarporley High drama teacher Helen's work on her website here or on her Facebook page here.