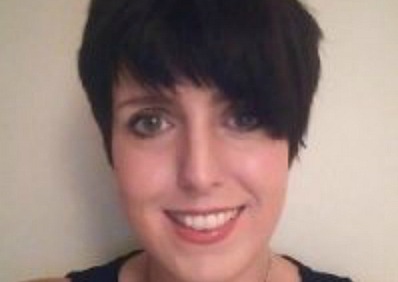 Former Malbank School student Kate Carney is making waves with her new business after scooping a major apprenticeship deal.
Kate, from Shavington, runs Stitch Learning, which specialises in working with apprenticeship providers and colleges to attract and keep young learners.
And her business, which ls less than a year old, has secured a deal with Interserve Learning and Employment – a national apprenticeship provider – to create a national summer apprenticeship campaign.
The Interserve #EPICfacefit national campaign has been designed to attract young people aged 16-18 onto an Interserve Learning & Employment Apprenticeship.
It has already seen outstanding results as enquiries turn into learners starting on programme.
Kate (pictured, above) is the owner and director and set up the business in October 2014.
She said: "We were thrilled to be commissioned by such a huge apprenticeship provider to create something unique and compelling.
"For a growing business like ourselves this is a fantastic start within the first nine months and it's opened up lots of doors already.
"We've been working really closely with Interserve and are like an extension of their in-house marketing team, it's our favourite way of working.
"When they said they wanted something 'award-winning' we gave them some radical campaign ideas and #EPICfacefit is the one they went with."
Kim Pattison, head of communications and marketing from Interserve learning and employment, said: "Spreading the word about the benefit of apprenticeships to young people is more important than ever at this time of the year when they are making big, life-changing decisions after exam time.
"Promoting this message in a fun and engaging but informative way is even more critical, with so many demands on their attention.
"So we needed our message to be different and creative – cue Stitch Learning!
"They certainly understood our market and designed a campaign that worked virtually, in our centres and on the High Street, which hit the ground running from day one."