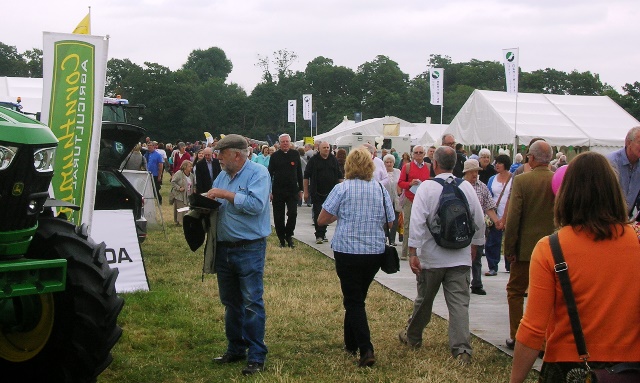 Nantwich is gearing up for one of its busiest days of the year as the annual Nantwich Show comes to town.
Organisers say Nantwich Show ground at Dorfold Park is in a good condition, and the forecast is now looking good for Wednesday (July 29).
Tens of thousands of people will flock to the show to visit the world's biggest cheese show among scores of other attractions and events.
The International Cheese Awards again promises to be the highlight.
Another record number of cheeses, more than 4,500, from around the world will compete for awards in the world's largest marquee, measuring a staggering 83,000 sq ft.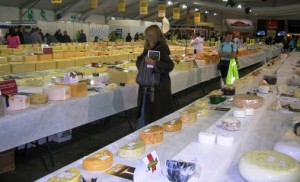 And celebrity chefs will once again be giving live demonstrations in the marquee throughout the day, including James Martin (10.30am), Will Holland (11.15am), Jonathan Harrison (Midday), James Martin again at 12.45, former Coronation Street star Sean Wilson at 1.30, Will Holland again at 2.15, and James Martin finishing off 3pm.
Elsewhere, all 460 trade stands for the 2015 show are fully booked with more to see and do than ever before.
There will be the usual popular livestock and poultry competitions, with two breeds of sheep never before seen at the show due to appear.
The main Show Arena also promises to be a popular attraction throughout the day.
Events in the arena include the Quad and Motorcycle Stunt show, starring Jason Smyth.
Jason is one of the UK's leading quad bike and motorbike stunt riders, with many years of experience in top level motocross.
He has perfected many tricks and now provides an unrivalled motorcycle display for arena entertainment.
There will also be a vintage car and vintage agricultural machinery display with a record entry of more than 120 vehicles.
And the horticulture section also promises to be as popular as ever, with floral arts, honey, home produce sections.
The Town & Country Shopping Pavilion will house the 460 trade stands, from clothes, tractors, crafts, to cars.
The Mornflake Food Hall, will house the Home Produce, Horticulture, Floral Art, and Honey entries.
And the Countryside Pursuits will host all aspects of rural crafts and skills, gundogs and falconry, including displays of pigeons, poultry and dogs.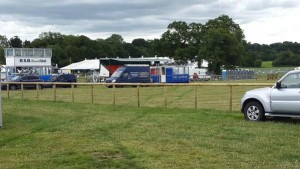 Organisers tweeted this picture (right) to show the ground is holding up well, with only light showers forecast on Tuesday and mostly bright and dry conditions on Show day.
They will be hoping to avoid the mudbath of three years ago.
The 2015 show has also been sponsored by more than 150 organisations, including many local companies.
Show Secretary Adrian Lawrence said: "We do thank you all as without this support we would be unable to stage the wonderful Show which we see at Nantwich.
"We're hoping you all come to Nantwich on July 29 and have a wonderful day."
Yellow road signs are now in place around the town to direct traffic to show parking areas.
For more details on all aspects of the show, visit www.nantwichshow.co.uk