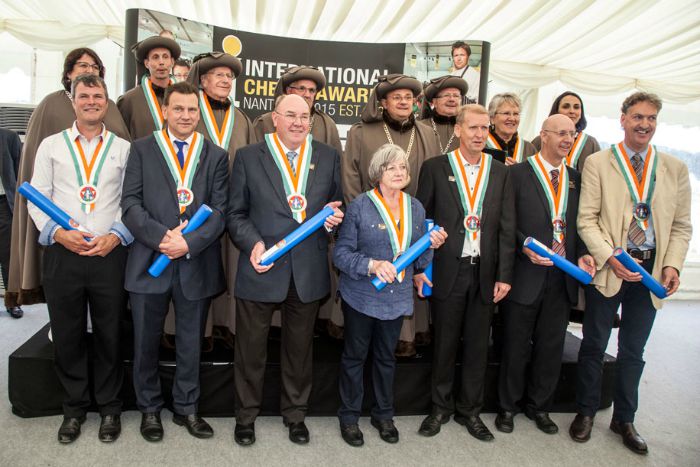 Cheese makers from Nantwich to the Netherlands packed in to the giant marquee at Nantwich Show ground today for the 2015 International Cheese Awards.
More than 4,600 cheeses from 26 different countries all competed for a plethora of prizes in the 83,000 sq ft marquee at Dorfold Park.
Expert cheese judges put their eyes, noses and tastebuds to work for several hours as cheeses competed in a wide range of categories.
Local makers once again earned plenty of accolades for their cheeses.
Joseph Heler, based in Hankelow, won a number of trophies, including The Farmhouse Cheesemakers Trophy Cheshire, for the Champion Farmhouse White, and The Daresbury Cup for the Champion Farmhouse Coloured.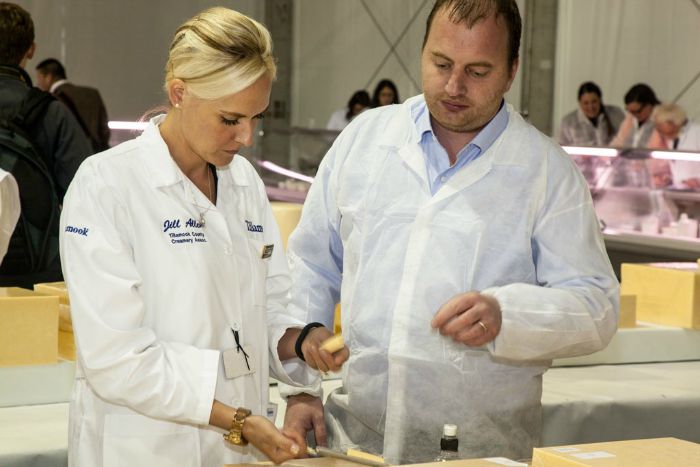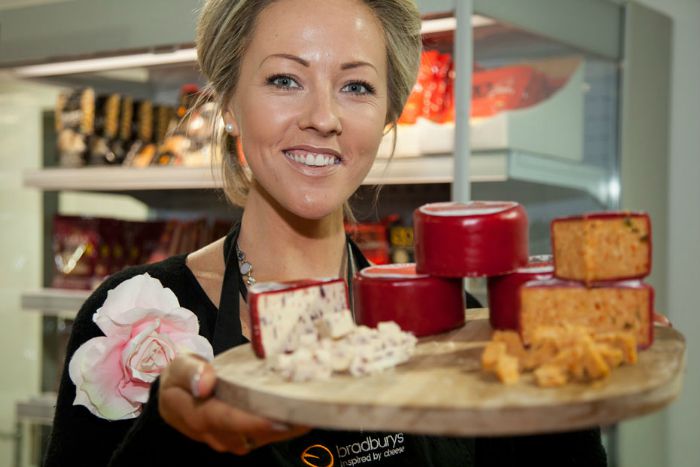 Belton Cheese near Whitchurch also won several awards, as did Delamere Diary, including The Old Amsterdam Award for the Best Dutch Cheese!
And Reaseheath College in Nantwich scooped top prize for the best student cheesemaker category.
Greenfields Dairy near Preston was crowned Supreme Champion 2015 for its Lancashire cheese.
Waitrose was crowned Supreme Retailer of the Year with its 26 gold medals.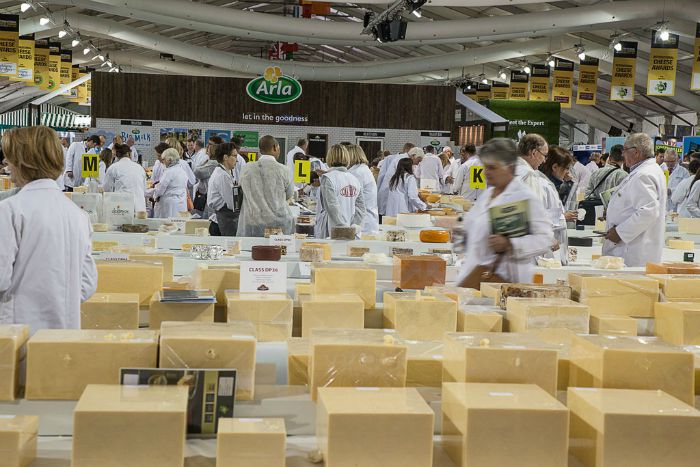 For a full list of all the cheese award winners, click here http://www.internationalcheeseawards.co.uk/files/Trophy-Results-2015-Web.pdf
Cheese companies, sponsors and special guests also enjoyed a lunch in the marquee.
All the cheeses involved in the awards will be on display for the public tomorrow (July 29) when tens of thousands visit Nantwich Show.
And for cheese lovers, the marquee becomes a piece of paradise as hundreds of cheeses are sampled, and items bought.
(All pictures in our photo special are courtesy of local events photographer Hector Robb)