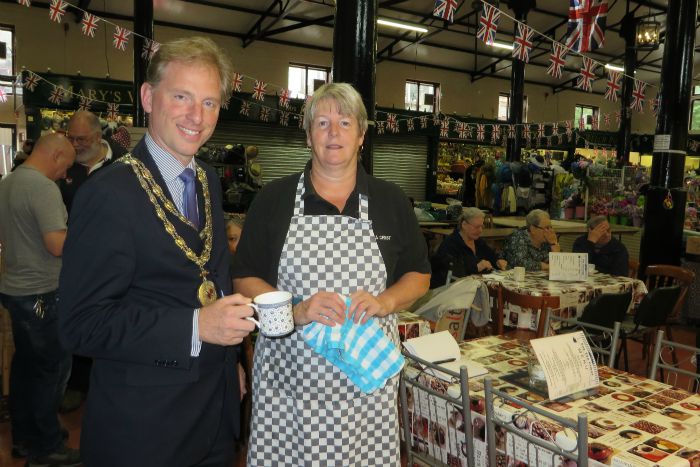 Nantwich Mayor Andrew Martin has urged residents to "shop local" during a visit to the town's market.
Cllr Martin visited Nantwich Market traders to find out how business is.
The market, which dates back to 1867, is often bustling on Saturdays, but traders are battling to boost numbers on Tuesdays and Thursdays.
It includes stall offering fresh produce locally sourced, fruit, vegetables and plants to dairy produce and fish, and gifts and accessories through to pictures and framing.
The Tea Chest Café is also in the building, and other stalls include antiques, toys, motor supplies, and greetings cards.
A spokesman for the traders said: "Thursday is still the traditional market day for those coming in from the outside of town, however trade is picking up on Saturdays.
"Markets are different to high streets. There is a good atmosphere, people come along to chat, have a coffee and make friends, it's a good community feel."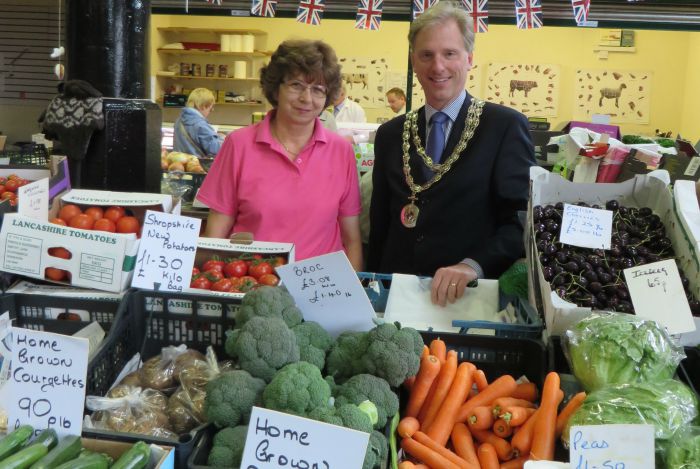 Cllr Martin said: "We have a beautiful town, with many independent retailers and our market is a jewel within this crown.
"With the convenience of superstores and internet shopping, local shops and markets are often overlooked with a national downturn in economy.
"I urge you to take time out and support your local businesses and town – you will be pleasantly surprised at what is on offer."
Nantwich Market is open on Tuesday 9am to 1pm, Thursday 9am to 3pm and Saturday 9am to 4pm.