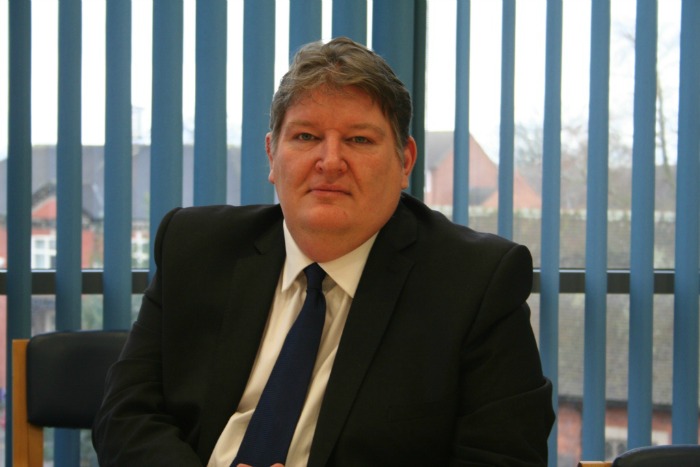 A Nantwich South bypass could become a reality to boost transport links in South Cheshire, admits Cheshire East Leader Cllr Michael Jones.
The bypass is one of a number of ideas council chiefs are considering to boost infrastructure when the HS2 rail line opens in 2027.
And Cllr Jones admits the current delays and problems driving in and around Nantwich are "not acceptable".
In an interview with Nantwichnews, he said a bypass from the A500 Cheerbrook roundabout is something they could look at.
He said: "I went into Nantwich today, it took me 20 minutes to drive from one side to the other. That's not acceptable.
"We've got problems of connectivity and gridlock in Nantwich and I am looking for answers.
"My local members tell me I need to do that, the people of Nantwich now need to tell me what they think."
Several housing developers have won appeals against Cheshire East in recent months, as the authority struggles to defend its five-year housing supply and lack of a Local Plan to prevent building on open land.
And Muller Property Group's bid to build 1,100 houses in 'Nantwich South' Stapeley site is one of the latest concerns.
Cllr Jones says he wants to open up the debate on how best to improve traffic flow and reduce gridlocks and queues.
He said the Nantwich South Bypass is one possibility, but there are no "real plans" in place yet.
Consideration of current roads, railways, waterways and land ownership are some of the key factors that will need to be considered with any future bypass plan.
"All of these things will need to be taken into consideration, but I suspect we will try to get into the Cheerbrook roundabout and upgrade that area," he admitted.
"Let's not just look at the road, let's look at our housing, schooling, health, GPs, jobs, and actually lets un-gridlock Stapeley and central Nantwich.
"There's a lot of traffic going through it when it could perhaps go around it.
"It has to be paid for, which is never easy, but there's room to get it right."
The announcement that HS2 rail line could serve South Cheshire as early as 2027 has renewed the urgency to resolve traffic links around the region.
"Planning a new road takes about five years, getting it right takes tens of years," added Cllr Jones
"For about 30 years people have been calling for it. I've heard, I've listened.
"With HS2 likely to be announced, we should be looking at not just Nantwich but elsewhere, to get the infrastructure, the sustainability, once in a generation, once and for all, right.
"The HS2 isn't about Crewe alone. It's about everywhere nearby benefiting – this includes Cheshire East, Cheshire West and Stoke.
"Nantwich is an important part of this.
"Take North Shropshire, for example. It's a very simple road from Whitchurch, which then reaches Nantwich with a very difficult junction and lots of difficult traffic flows.
"If we are going to give the people of Shropshire access to HS2, we need to make sure the roads can take the lorries.
"If the construction of HS2 is going to create 75,000 jobs over the next 20 plus years, where are these people travelling, going to come in from?
"We need to set up the infrastructure for this."
What do you think? Is a Nantwich South bypass a good idea?
Add your comments here or on our Facebook Group.