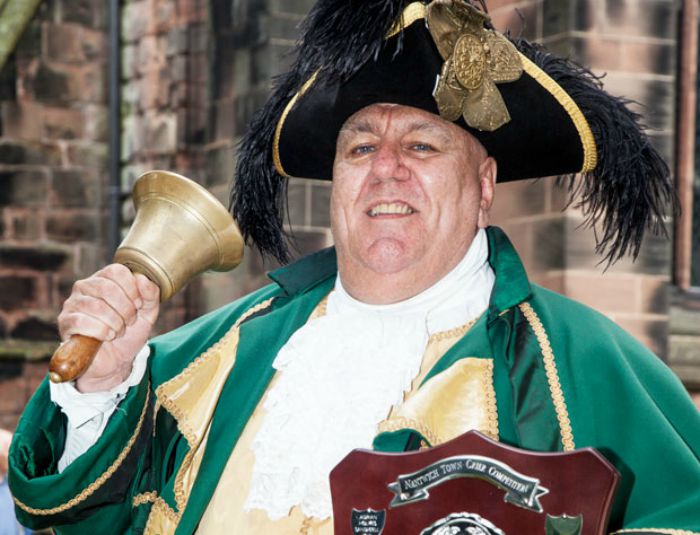 Town criers from around the UK were in fine voice in Nantwich at the annual Town Crier Championships.
Eleven town criers in all competed as crowds gathered to watch them perform in Nantwich town square.
And the judges agreed that the overall winner was David Hinde, Town Crier of Bridlington in Yorkshire.
David is renowned for being the World's Loudest Recorded Town Crier, recorded in August 2013 at an ear-splitting 114.8 decibels.
He is also a bass-baritone vocalist having performed with amateur operatic & dramatic societies, and appears in the new Dad's Army movie out soon.
The town criers arrived by vintage bus and performed a short parade around the square led by the police corp of drums.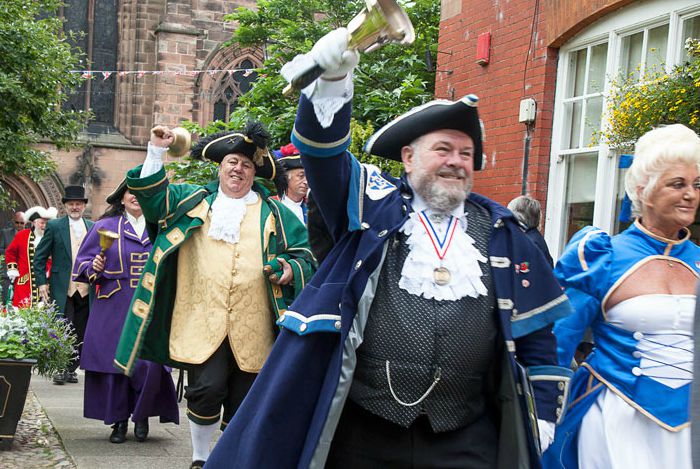 They then assembled at the church green where five judges listened as they each carried out their proclamations and addressed spectators.
Nantwich Town Crier John Parsons, who helped organise the competition, said: "It is a fantastic spectacle of colour and pageantry and it is absolutely free!"
This year, the competition helped raise funds for Leukaemia and Lymphoma Research and the Royal British Legion Poppy Appeal.
(pictures by Hector Robb, Nantwich Events Photography)