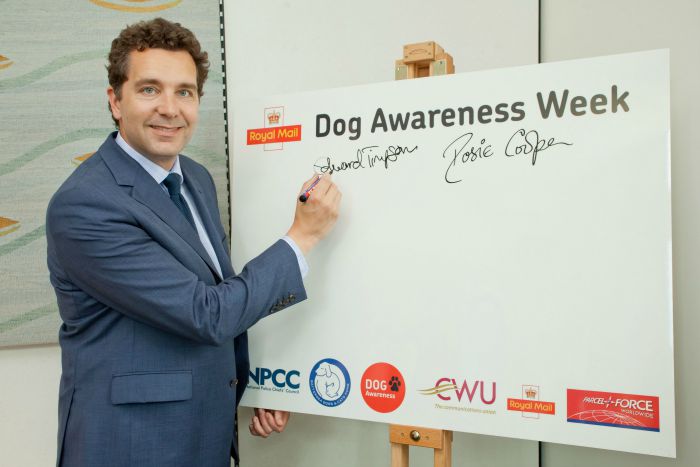 There were 11 dog attacks on Crewe and Nantwich postal workers last year, new figures show.
Now local MP Edward Timpson has backed Royal Mail's Dog Awareness drive in a bid to reduce the number of incidents.
The campaign is supported by Battersea Dogs & Cats Home, representatives from the Metropolitan Police Status Dogs Unit and the National Police Chief's Council and attended by Royal Mail.
The figures, compiled between April 2014 and 2015, reveal around eight postmen and women a day are attacked by dogs across the UK.
In 2014-15 the number of dog attacks fell by 10 per cent from more than 3,300 to over 2,960 attacks, after the change in legislation and greater understanding through dog awareness campaigns.
MPs and Royal Mail are calling for responsible dog ownership and are appealing to dog owners to keep animals under control.
Mr Timpson said: "Dog attacks are a significant issue faced by postmen and women, members of the public and indeed by myself and my volunteers when out leafleting.
"Royal Mail and the police are doing a fantastic job promoting responsible dog ownership, and as a proud dog owner I fully support this important campaign."
Shaun Davis, Royal Mail Group director of health and safety, said: "We are pleased Edward Timpson MP is lending support to our important campaign.
"As we've seen from our survey, postal workers are not alone in facing dog attacks – politicians experience the same risk of being bitten by a dog every time they canvass or deliver a leaflet through someone's door.
"Nobody should face this hazard whilst simply trying to do their job."