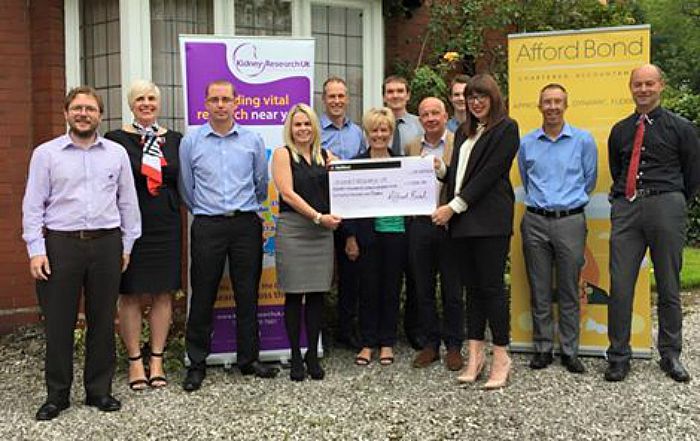 Workers at a Nantwich finance firm raised more than £11,000 for Kidney Research UK after tackling the Yorkshire 3 Peaks challenge.
Employees at Afford Bond, on Wellington Road, walked 23 miles on a circular route over three peaks with more than 5,000ft of ascent in just 12 hours!
The challenge, in honour of senior partner John Clarke who battled with kidney disease for six years, raised £11,334.83.
John, 50, from Chorley, near Nantwich, was on a transplant waiting list since 2012 and had to undergo dialysis five days a week.
But earlier this year, his brother-in-law Martin donated a kidney and John is now recovering well.
One of the team Paul Edwards said: "This charity is close to all our hearts as its main purpose is research to find better treatments and ultimately a cure for kidney disease to help people like John live a normal life again."
A cheque for the amount raised was recently presented to Hannah Wysocki, from Kidney Research UK.
If you would like to donate, visit their web page at https://www.justgiving.com/affordbond/