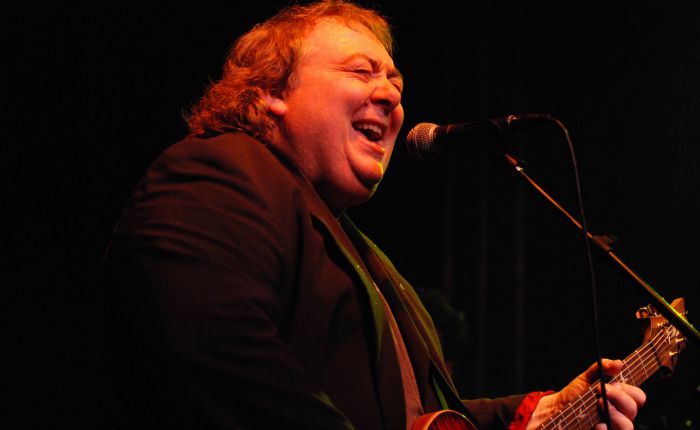 Guitar legend Bernie Marsden will be playing live in Nantwich this week.
Marsden will be at The Crown Hotel on Friday as part of his UK Tour promoting his latest solo album 'Shine'.
As well as a long-running solo career, the Buckinghamshire-born guitarist has been a member of massive groups as Whitesnake, UFO, Wild Turkey, Babe Ruth, Paice Ashton & Lord, Cozy Powell's Hammer, Alaska, M3 and more.
Devotees of the rock-blues genre are unlikely to overlook the fact 'Shine' is released on Provogue Records – home of Joe Bonamassa, Eric Johnson, Robert Cray, Jonny Lang, Walter Trout and others.
"To me, it's a classic rock album with a modern feel," says Marsden.
"When I asked the bosses at Provogue what type of album they wanted from me, they simply replied: 'Make a Bernie Marsden album'. And that's what I did."
Producer Rob Cass pieced together its contents in Studio 3 of the legendary Abbey Road facility.
During the 1980s, Cass spent six months as the lead singer of Marsden's group Alaska before carving a career as a producer with a range of rock, pop and classical artists.
"Rob wanted to thank me for having sent him an air ticket to come to London from Ireland [to join Alaska] and helping to get his career underway," Marsden recalls.
"Coincidentally, I was looking for a producer because I've been writing, playing and producing for too long.
"I really liked the sounds that Rob gets, and that's how the whole thing came together."
The album's final instrumental song is titled NW8, after the Abbey Road studio's postcode.
"The Beatles recorded Revolver, my favourite album of theirs, in Studio 3, so it has that sense of history," he says, "but I honestly believe Abbey Road to be the best studio in the world."
Marsden's gig in Nantwich on Friday will also feature acoustic artist Jim Fitzpatrick.
(pic used courtesy of creative commons licence)