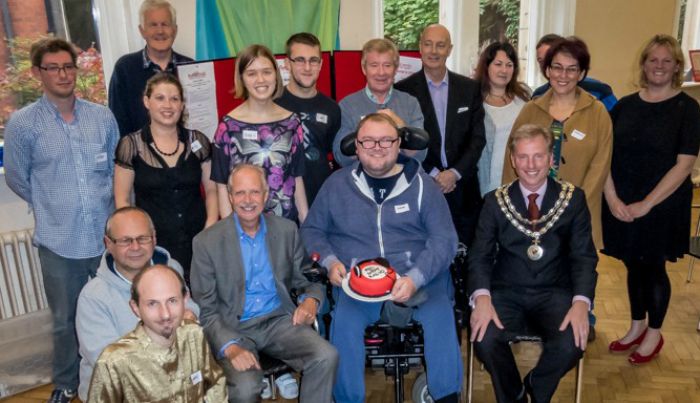 Community radio station Redshift Radio has celebrated the opening of its new Nantwich base.
More than 60 staff and visitors gathered at the new radio studio on Regents Park, off London Road, for the official opening.
Mayor of Nantwich, Cllr Andrew Martin spoke of his delight of RedShift moving to Nantwich and gave the team a warm welcome.
The not-for-profit organisation, that provides online broadcasting opportunities, event hosting and community networking, marked its fifth birthday with the relocation.
Liz Southall, RedShift Founder, said: "I am so pleased with our new home!
"We love being part of the busy and diverse community at Regents Park and look forward to hosting many of our RedShift Hub networking events and training workshops here."
The move to Nantwich has already brought new presenters, sponsors and listeners due to the access and visibility of the new building.
It is situated opposite Little Angels Pre-School and behind Steve's Cycles in the Courtyard of Regents Park.
A new Community Partnership has been formed with the Olive Grove Conference Centre and Retreat, based in the main building.
Several RedShift monthly Hub events will take place there with the next on Wednesday October 21, 4-6pm.