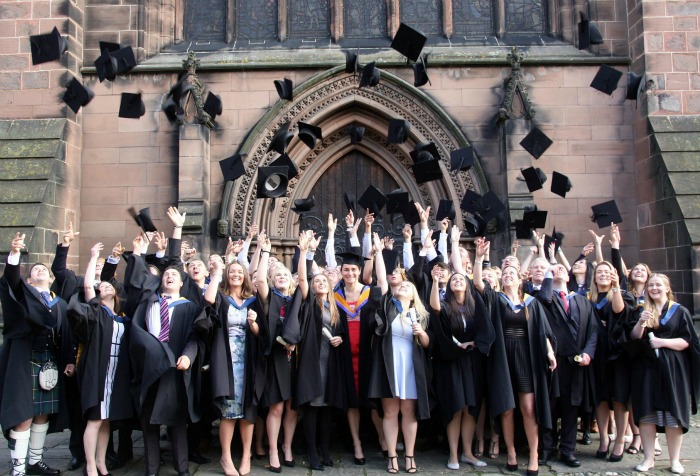 Graduates from Reaseheath College have been celebrating at their Faculty of Higher Education (HE) graduation ceremony in Nantwich.
The ceremony, at St Mary's Church, celebrated the success of 116 graduates who successfully completed degrees validated by Harper Adams University.
More than 20% achieved a first class honours or distinction, and three graduates were singled out for special recognition.
They were Hannah Dickson (Outstanding Achievement in Undergraduate Research in Equine Science), Emily Westwood (Academic Excellence Award in Equine Science) and Anife Turchin (Academic Excellence Award in Horticultural Science).
Animal management undergraduates on University of Chester programmes graduate at Chester Cathedral in November.
Guest of honour was Dame Sarah Storey, Britain's most decorated female Paralympian.
She has won 11 gold, eight silver and three bronze medals in six Paralympic games in the sports of cycling and swimming and has also brought home GB medals in World Olympics.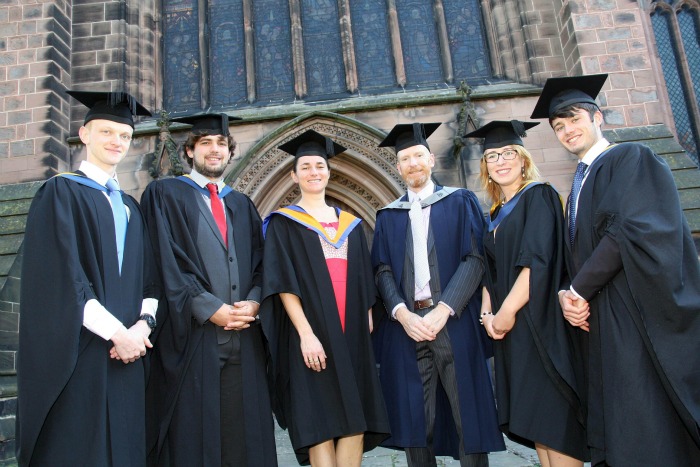 Reaseheath College Principal Meredydd David, addressing the graduates at the ceremony, said their £40,000 on course fees and living expenses was a wise investment.
He said independent analysis shows a degree can bring in nearly a third of a million pounds more during a working career.
Many Reaseheath degrees are specialist technical qualifications, and 90% who completed their qualification last year were in related employment within six months.
The HE faculty has grown rapidly due to demand and will soon have 1,000 undergraduates studying degrees like equine, agricultural and animal science, landscape design, food technology, engineering and countryside, adventure sports and rural events management.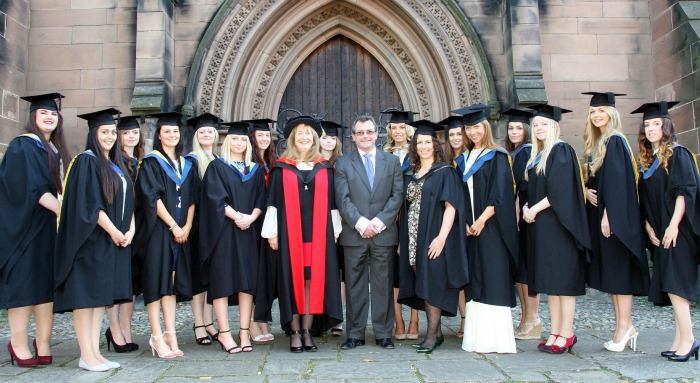 Reaseheath is investing £50 million in the Nantwich campus, on specialist facilities including a licensed teaching zoo, an indoor equestrian centre and an industry standard food production centre.
A further £30 million of new build is underway, with an £8 million National Centre for Food Futures and the Environment to be opened.
Further halls of residence, science laboratories and an extension to the HE Centre will start next May and a £7 million Advanced Agricultural Engineering Academy is now being designed.