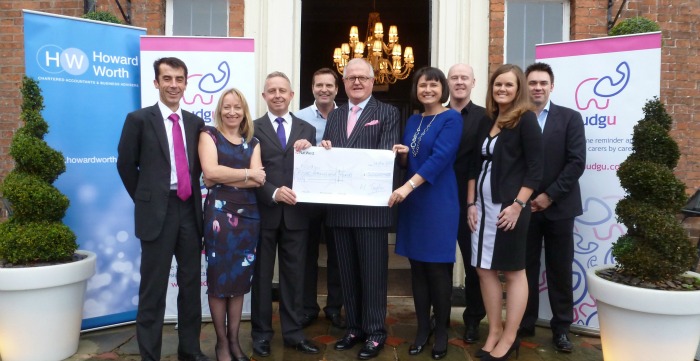 A business which aids dementia sufferers has scooped first prize in this year's Dabbers Den competition in Nantwich.
Jonny Morris and his company Nudgu helps sufferers to remember vital appointments and when to take medication.
Jonny and his team developed a service to deliver voice messages to a home phone scheduled from the Nudgu smartphone app.
They won the first prize of £5,000 cash and financial and legal mentoring.
He said: "We are delighted to have won Dabbers Den 2015, the timing is perfect in the month we launch our service in the UK and US.
"During the competition we gained a valuable insight from the panel. Mentoring from the team will help us grow a global service with local roots in my home town of Nantwich."
Mike Doherty, partner at Howard Worth, one of the sponsors of the competition, said: "Jonny's business and his presentation in the den is one of the best we have ever seen in the four years of the competition.
"Their idea is inspired from personal experience and we look forward to seeing the growth and development of his company over the coming years."
There were also prizes for second and third place.
Second place (6 months legal and accountancy mentoring) was awarded to husband and wife team Simon and Cate Walter and their business Rhino Safety.
Amy Smith and her business KAST Aesthetics was awarded third place with a prize of three months legal and accountancy mentoring.
The competition is backed by Howard Worth, Poole Alcock Solicitors, NatWest, Cheshire East Council and Residence Restaurant and Bar.
Successful applicants were invited to pitch their business plans and ideas in the den on Monday November 9 at the Residence Restaurant and Bar in Nantwich.
The Dabbers Den panel consisted of Mike Doherty, Scott Harding, partner at Poole Alcock, Natalie Taylor, of NatWest Bank, Councillor Peter Groves, Cheshire East Council, and Ben Rafferty, owner of The Residence.