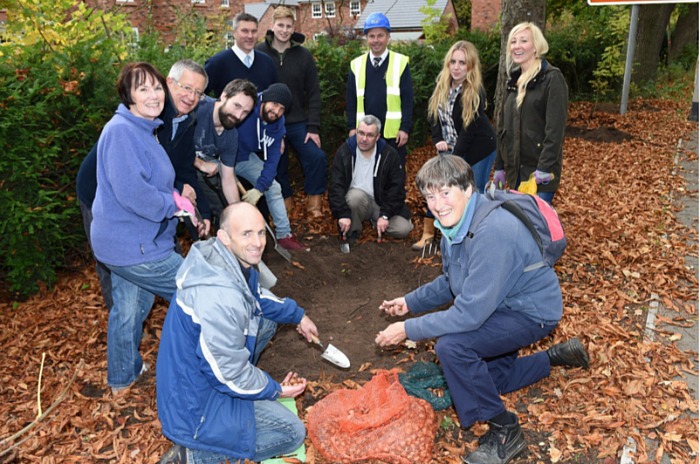 Green-fingered villagers have helped plant hundreds of spring bulbs to brighten up Stapeley in Nantwich.
Members of Stapeley Parish Action Group (SPAG) were awarded a grant from Stapeley Parish Council to buy and plant the bulbs around the parish.
SPAG members were joined by local residents and children from Pear Tree Primary School to plant daffodils, crocuses, English bluebells and snowdrops in areas accessible to the community.
The developers of the Stapeley Gardens estate, David Wilson Homes, provided their own supply of bulbs for planting by local residents and their own staff.
Pictured is the working party who planted bulbs next to Stapeley Gardens on London Road in Stapeley.