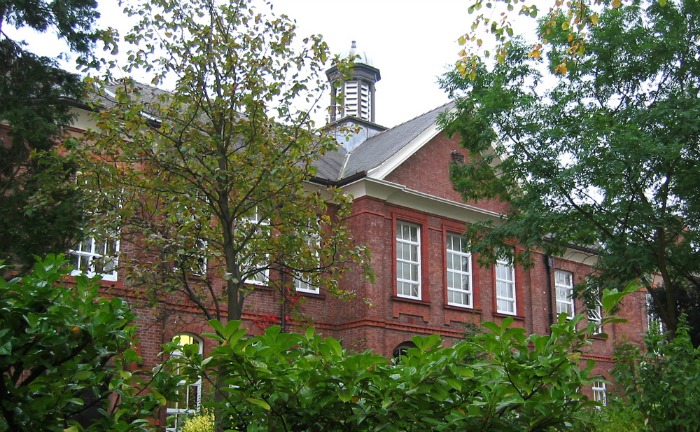 Malbank School and Sixth Form College in Nantwich has been rated as "good" in its latest Ofsted inspection.
The report praises the Welsh Row school on a range of areas after a three-day visit last month.
The school was graded "good" in all categories.
It was praised for its senior leaders driving improvement, new school systems in place, the subject knowledge of teachers and how engaged pupils are.
Ofsted also hailed the "spiritual, moral, social and cultural education of pupils" which it described as rich and varied, and that pupils' careers advice is good across all key
stages.
But inspectors also say it can improve in a number of areas.
These include more progress in written work in mathematics and science, all teachers providing work and resources in lessons, and all teachers consistently applying the marking policy.
It also says further improvements can be made for disadvantaged pupils to reach national standards, and improve the performance of boys.
Headteacher Jeannette Walker said: "I am delighted that under the more rigorous new Ofsted framework, the hard work of all members of the school has been recognised.
"It's always pleasing to hear that 'pupils enjoy their learning, behaviour is positive, pupils make good progress and are well cared for'.
"This fits with our core ethos of promoting academic excellence for all without losing sight of the development of the whole child."
During the inspection, the performance of the Sixth Form College was also reviewed and inspectors praised the achievement of learners, the rigorous monitoring systems, the teaching, the broad curriculum and the facilities.
Director of Sixth Form John Harrison said: "I am particularly pleased that our students value the excellent support they receive from staff both in the classroom and from their Personal Study Mentors.
"It's gratifying to know our Sixth Form students are proud of their contribution to the school and that the care they receive facilitates so many of them gaining university places and employment."
Malbank School Chair of Governors Geoff Watts added: "We are delighted the Ofsted team highly praised the leadership of the school remarking on 'the internal compass for school improvement' which senior leaders at the school possess.
"It has been recognised that we have a relentless focus on all students achieving their potential and contributing to school life and their community.
"This will continue as we move forward together."
You can read the full report here.
(Pic under creative commons by Espresso Addict)