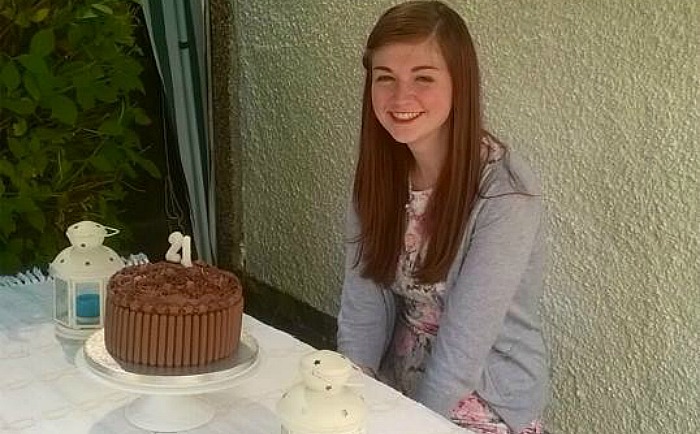 A young Chatwins employee from Nantwich has been shortlisted for a national award for her mouth-watering blog!
Hannah Pardon's blog, called Sweet Pea's, has been nominated in the UK Blog Awards.
The Chatwins sales assistant in Nantwich has been loading up tasty recipes, reviews and ideas on her blog for months.
And it's become such a big hit with readers, it tempted the judges' taste buds to shortlist it in the national awards.
"I love to bake and try to make something different every week," said Hannah, 22.
"I also post about foodie experiences like trips to Cadbury World, the Cake and Bake show and food festivals.
"Baking is my life. I'm a sales assistant but I still bake in my spare time and then post it to Sweet Pea's for everyone to share!
"I like trying new recipes and ideas so you'll find a bit of everything on Sweet Pea's – from Yorkshire puddings and custard cream bars to rainbow cakes and s'mores brownies."
Baking is a hobby for Hannah, who lives in Nantwich but is originally from Coventry.
She actually studied her degree in technical theatre in London.
"But I just enjoy baking much more!" she added.
"When I was little I baked with my dad every now and then, I remember making things like jam sponge puddings for after Sunday dinners."
And Hannah has been inspired by well-known chefs who she keenly follows.
"My favourite cook is definitely Mary Berry.
"She's great and also seems like such a lovely person – and she wears great jackets!
"I also like Michel Roux Jr. I watched a programme he did about patisserie once and I think that was the moment I realised how much I loved baking."
You can help Hannah by voting for her Bbog Sweet Pea's in the awards.
Visit http://blogawardsuk.co.uk/ukba2016/my-entry/sweet-peas and cast your vote for Hannah.