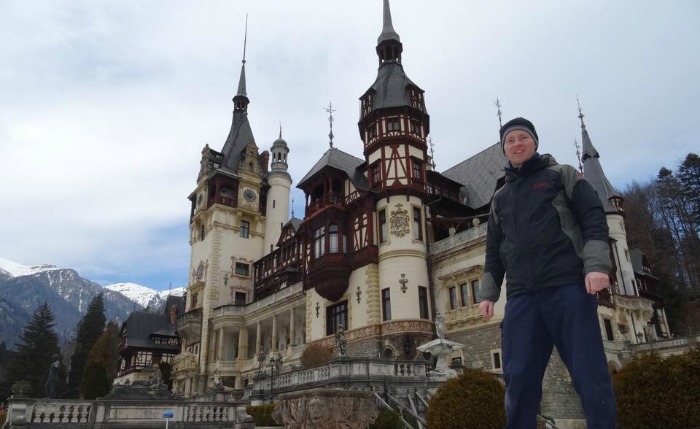 A Wistaston man and regular contributor to Nantwichnews has been crowned "Travel Photographer of the Year" by TripAdvisor.
Jonathan White earned the honour in the company's annual awards, dubbed "The Ollies", which are given to top contributors from more than 90 million members.
The world's largest travel site unveiled the winners of its annual community awards in London.
The Ollies recognise the individual TripAdvisor members who made the most contributions to the site in 2015 across eight different award categories, with awards given to travellers at a world, continent and country level.
And South Cheshire College employee Jonathan scooped Travel Photographer of the Year for the UK after he posted an incredible 3,700 pictures of his travels around the globe on his page.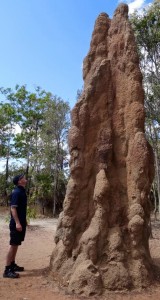 The 44-year-old has visited Romania (Bucharest/Transylvania), Greece (Corfu), Australia (Perth, Fremantle, Katherine, Darwin), Thailand (Phuket Island), UAE (Dubai, Abu Dhabi), Belgium (Ghent, Brussels), plus locations in the UK including London and Lake District.
But he hasn't made any holiday plans for 2016 yet!
Jonathan said: "I was very fortunate to visit so many amazing places in the United Kingdom and around the world in 2015.
"I always try and carry a camera and I hope that my photos help people in their choice of hotel, restaurant and attraction."
A total of 82 travellers received awards, drawn from a community of over 90 million TripAdvisor members.
Hugo Schierling, from Argentina, is named as the world's Review Contributor of the Year, having submitted over 1,500 reviews in 2015.
Meanwhile, Simon-Pierre Vullierme from France earned the World Traveller of the Year accolade, given to the one TripAdvisor member who reviewed experiences in the most countries over the past year.
Six members from the UK, including Jonathan, won across seven local award categories.
The others include:
UK Review Contributor of the Year Ernest Swift, from Sheffield; New Contributor of the Year Stephen Kelly, from Liverpool; Accommodation Reviewer of the Year Sarah Carter, from Essex; Food Reviewer of the Year Stephen Kelly, from Liverpool; and Attractions Reviewer of the Year Fola Esan, from London.
"Consumers can book their trips confidently on TripAdvisor thanks to the advice millions of travellers have shared on our site," said Barbara Messing, chief marketing officer for TripAdvisor.
"We launched the Ollies to give a deserved spotlight to those individuals who made the most contributions in 2015, and to celebrate their efforts to improve the travel experience for others around the world."
Below are a selection of Photos of Jonathan on his travels around the globe – from Cheshire to China!