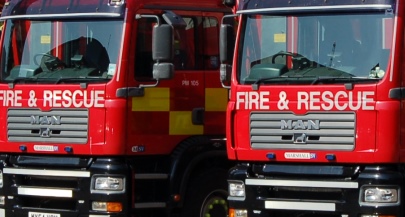 Fire crews battled for hours to tackle a blaze sparked by arsonists in the former Redsands children's home in Willaston, Nantwich.
The fire started at around 3.30pm yesterday in the first floor of the empty building on Crewe Road close to the Peacock roundabout.
Cheshire Fire crews spent more than two hours bringing the blaze under control.
No one was hurt in the incident.
Police have now launched an investigation and are hunting arsonists responsible.
Anyone with information is asked to contact Cheshire Police on 101 or Crimestoppers on 0800 555 111.