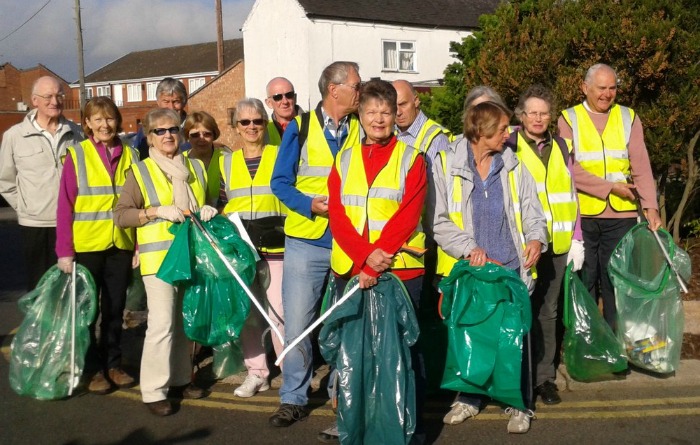 Nantwich Litter Group volunteers are planning a right royal Clean for the Queen day next month.
Volunteers will fan out across the town for an hour of litter picking on March 5 after they meet at 10am in the town square.
The campaign 'Clean for the Queen' aims for the biggest community-led clean-up the country has ever seen ahead of The Queen's 90th birthday.
It is backed by organisations including the Women's Institute, the National Trust and the RSPB, as well as businesses including McDonald's, Costa, Greggs, KFC and Wrigley and anti-litter charities such as Keep Britain Tidy and the Campaign to Protect Rural England.
Supported by the Government, Clean for The Queen is a weekend of activity from March 4-6.
Cheshire East Council is supporting groups and individuals who want to help clear up litter that blights streets, parks, hedgerows and grass verges.
Any groups, clubs or associations that have an idea for a litter event, can obtain more information by visiting the Cheshire East Council website.
A spokeswoman for Nantwich Litter Group said: "However, if everyone could just look around and pick up even one piece of litter, what a difference it would make!
"By joining in and taking responsibility for our environment we can all take a pride in the benefit to our town."