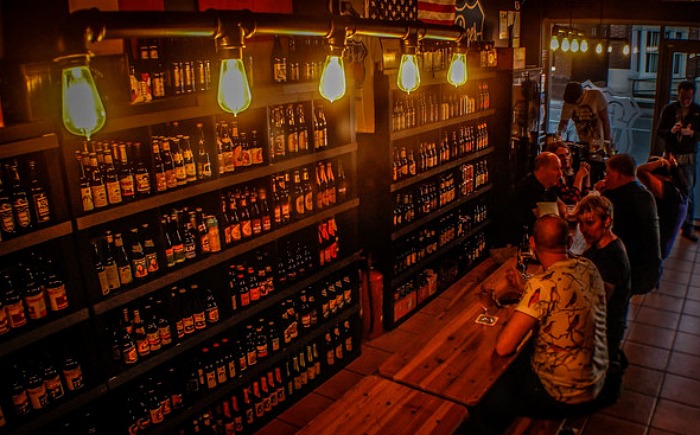 Plans have been revealed for a new bar in Nantwich, called The Beerdock.
A premises licence application has been made for the new outlet in the former Job Centre on Swinemarket, Nantwich.
And it would mark an expansion of the successful outlet on Nantwich Road in Crewe.
A premises licence for the new outlet was discussed by Nantwich Town Council, with no objections made.
The licence will see the new venue selling alcohol between 10am and midnight Monday to Sunday, and stage live and recorded music between the same hours.
It also includes the exhibition of films, between 10am and 11pm Monday to Sunday.
The Beerdock bar in Crewe has been a massive success since it opened in 2013 on Nantwich Road, winning awards along the way.
It sells hundreds of different types of bottled beers and lagers in listen to music.
Beerdock bosses state: "The original concept was to offer a huge choice of beers set in the charm of a micro pub – but with the ease and convenience of an off-licence.
"Beer Dock went further. You can drink here as well… we're a pub, a bar, an oasis of ales.
"We installed fashionably old and creaky tables, added some draught beers, the essential fridges to offer chilled-to-perfection lagers and ciders… and voila! It really is a relaxing social environment."
Cheshire East Council will decide on the premises licence. People can air their views on the licence in writing before March 30.
(pic courtesy of @beerdockcouk)