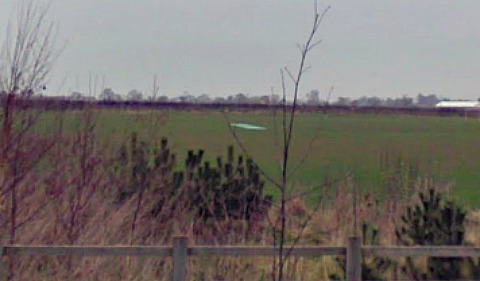 A new school looks set to be built as part of the new 1,100-homes Kingsley development in Nantwich, a report shows.
But highways improvements around the town may not be carried out until hundreds of homes have already been built, according to the Section 106 agreement seen by Nantwichnews.
Reaseheath College is among a number of parties making up the North West Nantwich Consortium behind the plans.
They want to build up to 1,100 homes, a new school, business units, community facilities, allotments and a new link road around The Green at Reaseheath on land between Waterlode, the A51, River Weaver and Welshman's Lane.
The project already has outline planning permission, with a detailed application likely to come before Cheshire East Council in July.
Now, two years after outline permission was granted, a Section 106 agreement has finally been signed by all parties with Cheshire East Council.
It details contributions all developers must make towards local education and infrastructure, so the town can cater for potentially 1,100 more families.
The report states that developers will pay £2.28 million towards building a new primary school, which will be located close to Nantwich Town's Weaver Stadium.
Most primary schools in the town are already full, with just a few places available.
They will also pay more than £1 million to secondary schools to provide additional places.
For highways, developers will be required to pay millions of pounds to improve key junctions and roundabouts in the Nantwich area.
These include:
£660,000 for traffic management works in Acton
£1.3 million  to improve Alvaston A530/A500 roundabout, with a new slip road, traffic signals, widened entry points
£1.4 million to construct a new roundabout at the Burford A51/A534 crossroads.
£600,000 to improve the Peacock A534/A500 roundabout.
£180,000 to improve the Windmill junction of Monks Lane and A534 Wrexham Road.
However, campaigners voiced concern that many of the highways works will not be started until hundreds of homes have already been built, sold and new families in place.
Vicky Higham, of The Green at Reaseheath, has helped lead the campaign for a bypass around their houses.
She said: "I'm disappointed that the relief road would only be open after 750 houses are built. It's gone up and up.
"They won't even start highways improvements until 350 homes have been built, and won't be complete before 750 houses.
"This is just not consistent with comments we received from Reaseheath College principal Meredydd David at the last public meeting.
"There will be lots of roundabout improvements before any sign of our relief road.
"And I think the transport infrastructure needed for the HS2 will overtake things anyway."
Cllr Arthur Moran, who represents Nantwich North and West, said there was concern that construction traffic could be accessing the site from Waterlode.
"If this is the case, this would have a serious impact on the town and would need to be looked at," he said.
"Our primary schools are already full, so if there isn't a new school we will have hundreds of children being driven all over the town to the few places that are available."
The Section 106 agreement was discussed at a Worleston Parish Council meeting.