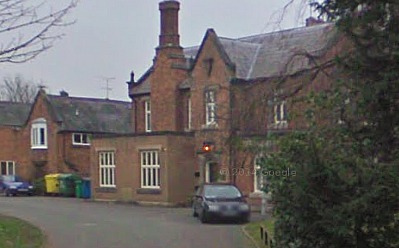 The family of an elderly dementia patient who walked out of Brookfield House care home in Nantwich, today revealed how two strangers came to her rescue.
Ben Mullock said his 81-year-old grandmother Sheila wandered out of the home on Shrewbridge Road unchallenged just hours after arriving there.
Her disappearance was the second at the home this year, after Roy Tomlinson's tragic death in January.
Sheila's family today told Nantwichnews how she walked out unchallenged by staff, negotiated her way down Shrewbridge Road, over the railway at the level crossing, and across Waterlode on to Love Lane car park.
It is believed she then flagged down a black car and asked for a lift from two men to her daughter's home on Ford Lane in Crewe.
Ben, who works at Nantwich Veneers, revealed how the family was in a state of shock when she arrived there out of the blue.
"She was in Brookfield from 4pm," said Ben, from Crewe.
"My mum and auntie left at 5pm, and my auntie phoned us at 6.30pm to say my nan was at her house!
"She remembers walking across the railway level crossing on the way.
"It was a real shock, and not what we were expecting!"
Now they are desperate to find the two men who took care of Sheila and drove her from Nantwich to Crewe.
"Thankfully, she remembered my auntie's address and asked them to go there.
"My auntie answered the door to my nan and the two men.
"They left straight away and my auntie can't remember what car or what they looked like, just it was a black car.
"If anybody or these two gentlemen could get in touch with me about this as we would personally like to thank them for making sure my nan was safe.
"She is back at her home now, safe."
Ben said Sheila had gone to Brookfield on April 25 for respite care as a water infection and her  dementia had left her "confused" and doing things "out of character".
"Who knows what could have happened?" he added.
"I'm just glad nothing did and just want to thank these two kind people who could have easily driven on and ignored my nan."
Ben said the family had remembered what had happened to Roy Tomlinson earlier in the year, but added: "We didn't know it was that home in particular."
On January 26, Mr Tomlinson disappeared, sparking a massive hunt by police and local residents.
He was found dead six days later in a garden outbuilding just a few hundred yards from the home.
As revealed by Nantwichnews earlier this week, Cheshire Police, the Care Quality Commission and Cheshire East Council are running a joint investigation into allegations of neglect at Brookfield House.
Birmingham-based Astley Care Homes Ltd, who run the home, have declined to comment.
Anyone who knows the two men who helped Sheila can contact Nantwichnews on [email protected], or find Ben and his mum Julie Mullock on Facebook.