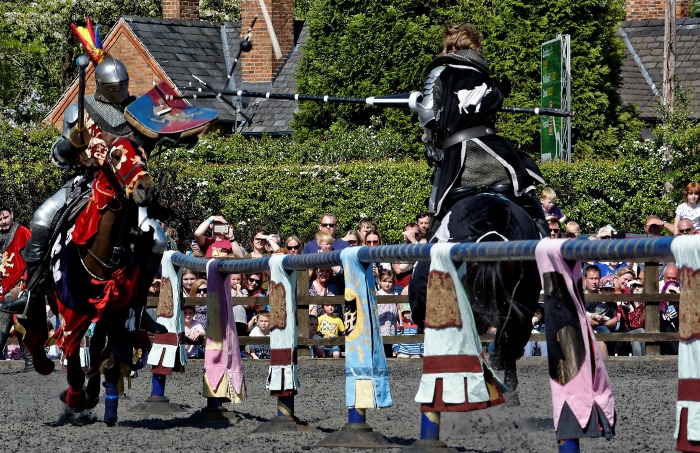 More than 10,000 people poured into Nantwich to enjoy the carnival atmosphere of Reaseheath College's Family Festival.
The action-packed festival, which offered hundreds of activities and displays, attracted visitors from several counties and caused a storm of appreciation on social media.
Headline acts included The Knights of Middle England, who thrilled spectators with a medieval jousting show, and Team Extreme, whose BMX stunt riders and skaters gave an exciting performance of acrobatics on wheels.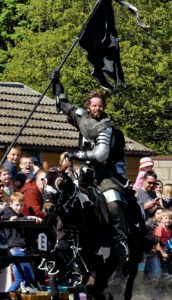 And families met three realistic mountain gorillas and their explorer friend, who delivered a conservation message about the threats facing the species.
Other activities included tours of Reaseheath's technical training resources such as its Centre for Horticulture, the Environment and Sustainable Technology and its European leading Food Centre.
Visitors were able to learn about the college's current £30 million investment in facilities including a Sports and Performance Academy with 3G rugby pitch, new Lab Learning Hub and advanced agricultural technology and engineering centre.
'Have a go' activities ranged from tree climbing and bushcraft to brick laying and operating machinery.
Other highlights included sheep shearing, calf and sheep shows, horse riding displays, visits to the college zoo, a fun dog show and musical acts on the main lawn.
A farmers' market and refreshment stalls offered opportunities for families to enjoy vintage teas and locally produced products.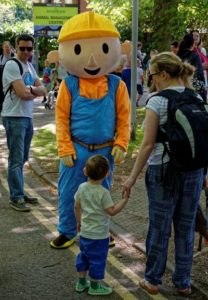 Reaseheath Principal Meredydd David said: "This was Reaseheath at its very best.
"Our Family Festival gave visitors a fantastic day of activities, demonstrations and displays which were packed with fun and enjoyment.
"Visitors told me they were amazed at the experience.
"Part of our mission is to reconnect people with the countryside and food production and this great event certainly achieved that.
"It would be impossible to run this highly successful event without the huge effort and contribution from staff and students.
"It is this positive and welcoming approach which makes Reaseheath the wonderful college that it is, and I am very proud to be part of the team."
(pictures courtesy of Roy Gadsden and Reaseheath College)