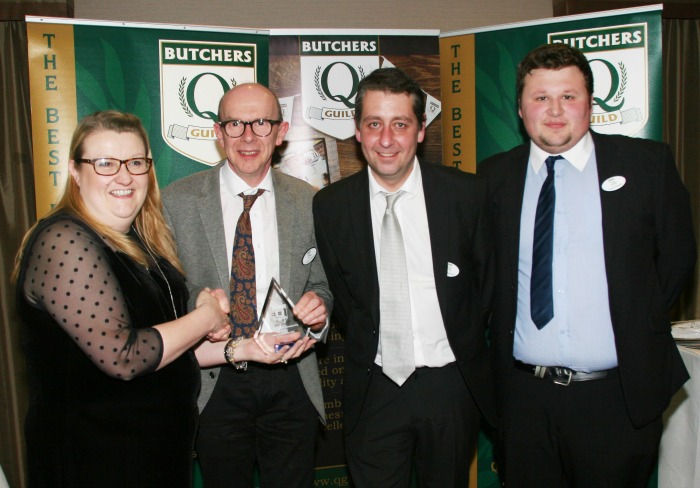 H Clewlow Butchers in Nantwich has been crowned UK Speciality Sausage champion.
The Pepper Street butchers scooped the honour in the UK final of the Butchers Q Guild 2016 BBQ Competition.
They qualified for the this year's national final as north-west regional champion.
Then their Chicken Lemon and Ginger Sausage was chosen as overall winner of its product category at the UK finale, staged at Eastwood Hall, near Nottingham.
The sausage was first introduced last summer and has been among the shop's best sellers.
Owner Charles Clewlow reckons it is proving so popular because it is a "refreshing alternative" to traditional barbecue sausages.
He said: "It's very, very low in fat and the lemon and ginger marry well with the chicken.
"We clinched the 2015 supreme championship with our Thai Pork Medallions, and our latest national winner, Chicken Lemon and Ginger Sausage, also has an Oriental feel to it.
"So we seem to be developing something of a speciality in this field! We are delighted to have won this latest high profile national award."
H Clewlow Butchers also qualified for the national final with its Classic Dog, the north-west BBQ pork sausage category winner, which picked up a coveted runner-up award.
This hot dog sausage uses pork supplied by Reaseheath Agricultural College in Nantwich.
The contest this year attracted a record entry of almost 400 barbecue products from Q Guild butchers nationwide.
The sector body represents more than 110 award-winning butchers, from Scottish Highlands to the south coast.
Q Guild national chairman, Alnwick Butcher Mark Turnbull said: "The BBQ competition saw an extremely high standard of entries and was fiercely fought out between all finalists.
"I would like to offer hearty congratulations to all those who succeeded in making it to the finals, as winning a regional event is in itself no easy feat.
"In the end, the category winners really have proved themselves to be the cream of the crop and I wish to congratulate them all on their achievement."