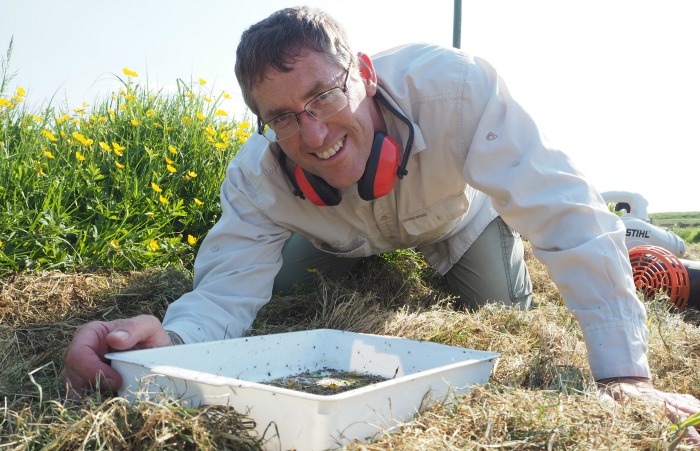 Cheshire Wildlife Trust's Open Farm event ended on a high note when a rare species of ladybird not seen for 100 years was discovered.
Hundreds of visitors were given a glimpse of life at the trust's wildlife headquarters at Bickley Hall Farm near Malpas.
And as it unfolded, a tiny 16-spot ladybird was discovered by the county recorder for ladybirds who has been looking for the insect in Cheshire since 2009.
It was while running a mini-beast hunt that ecologist and educator Jeff Clarke made the discovery.
He said: "I couldn't believe it – it's only taken seven years of searching but I finally found a 16-spot ladybird.
"And it was right there in the species-rich meadows at Cheshire Wildlife Trust's headquarters!
"The 16-spot ladybird is a grassland specialist, particularly unimproved grassland.
"The discovery of this ladybird on the farm is a testament to trust's environmentally aware and sympathetic approach to landscape management."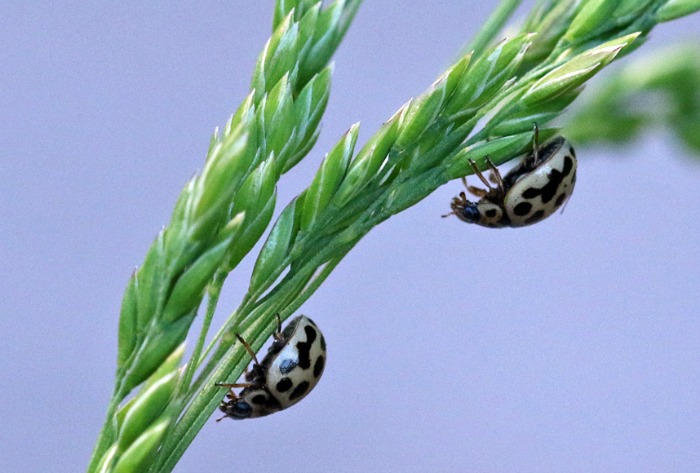 Trust colleagues also saw a rare red kite soaring overhead in the afternoon sun.
Organiser Jan Shone, people and wildlife team leader,  said it was a perfect way to round up the event.
She said: "We have all sorts of incredible wildlife here at Bickley Hall Farm, including barn owls, harvest mice, hares and lapwings.
"In recent years we've recorded some of the highest numbers of butterflies found in the county and it's a stronghold for great crested newts and farmland birds.
"To be able to add the 16-spot ladybird to the list of amazing species we have here, and for it to be the first recording in Cheshire for over a century, is absolutely fantastic.
"We'd like to say a huge thank you to everyone who came along to support the event, our traders and stall holders, our incredible volunteers and our staff who worked really hard to put the event together."
(Pic: A pair of 16-spot ladybirds recorded at Cheshire Wildlife Trust's Bickley Hall Farm on Open Farm Sunday – pic by Jeff Clarke)