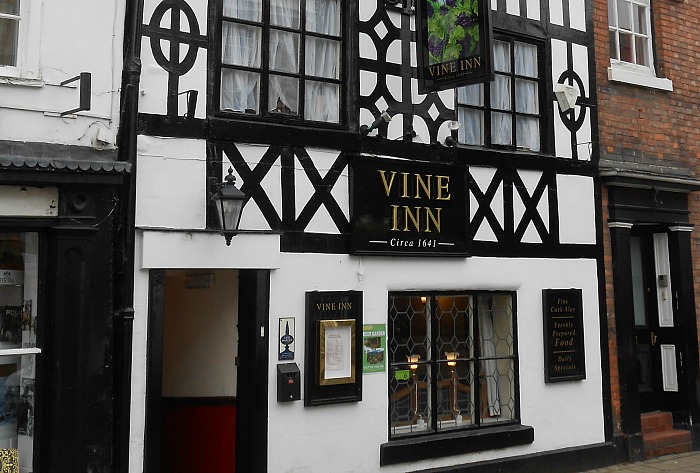 A drinker who launched a "xenophobic" tirade of abuse on a German teacher, has been banned from all Nantwich pubs for 12 months.
And bosses of The Vine Inn on Hospital Street, where the incident took place, have confirmed they have issued a lifetime ban on the culprit.
The incident happened during the Germany v Italy Euros quarter-final which many pubgoers were enjoying at the weekend.
German-born teacher Mel McDevitt, who has lived in Nantwich for two years, was sat with her Irish husband Patrick and German friend Nicole Most when the abuse started.
Other regulars complained, and staff acted swiftly to eject the abuser, believed to be from Crewe.
Dan Strong, Vine Inn manager and licensee, told Nantwichnews that the man's details have now been issued to all pubs in the town.
Dan said: "He was ejected from the premises immediately, and informed he was not only in breach of our policy but was also breaking the law.
"The incident was highlighted at the Nantwich Pubwatch meeting this week, and the maximum ban of 12 months was proposed.
"His details and pictures have been passed on to other outlets and the police. That ban will be reviewed after 12 months.
"But I expressed my feelings clearly that I will no longer serve this man – so he has a lifetime ban for as long as I am here."
The incident shocked regulars and staff alike at the Vine Inn, known for its family friendly atmosphere.
"It was one of those isolated incidents that no one saw coming," added Dan.
"He is not a regular in the pub, but a couple of his friends are and they were very embarrassed and apologetic.
"The Euros have been brilliant, with supporters of all nations getting together and enjoying them.
"But I guess there are small sections of society who want to spoil it, particularly with the whole Brexit thing at the moment."
The ban has been welcomed by Mel, who works as a language teacher for schools, Bentley and private clients.
"He's a minority that suddenly got a voice or maybe he was just a drunk man, I don't know," she said.
"I'd never ever say that a Brexit voter is a racist.
"Actually, all the commentators agreed his actions were wrong – something that actually shows how united they all are whether they voted in or out."
(pic under creative commons by Rept0n1x)