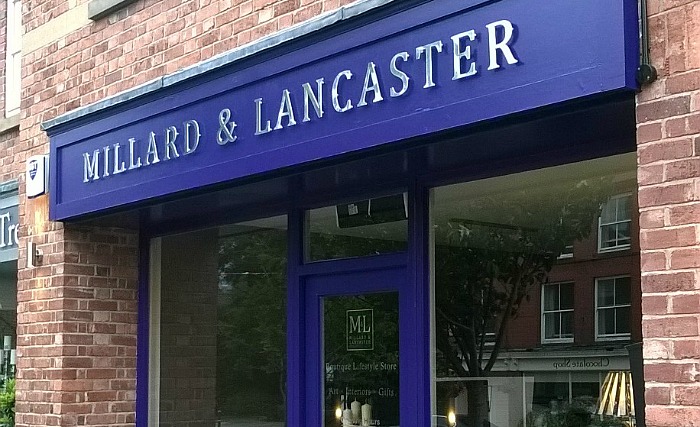 Luxury gift retailer Millard & Lancaster has opened a new store in Tarporley.
The Shrewsbury-based boutique lifestyle interiors, gift store and art gallery, opened its doors on Saturday (July 16).
It will store brands including Linley furniture and gifts, Floris, Ralph Lauren Home, Eichholz, India Jane, Sibona Linen and William Yeoward Crystal.
It also include original art works by celebrated artists, including Royal Birmingham Society of Arts members and associates Penelope Timmis, Paul Hipkiss, Peter Shread and Tim Southall.
Millard & Lancaster was established in Shrewsbury four years ago and has grown to be one of the best regarded luxury interiors and gift stores in the heart of England.
It is privately-owned by Stacey Millard and Gareth Williams.
Williams who is well-known in Cheshire after working with international auctioneers Phillips and as the Chester-based regional director of Sotheby's.
The Tarporley store is located at 91 High Street.
Managing director Stacey Millard said: "We are delighted to be joining the vibrant Cheshire retail offer in Tarporley and thrilled to have been able to find a suitable location in this justifiably highly regarded location.
"We have already been made to feel very welcome as we have been working on preparing the store and look forward to welcoming customers old and new to our new Cheshire lifestyle store."