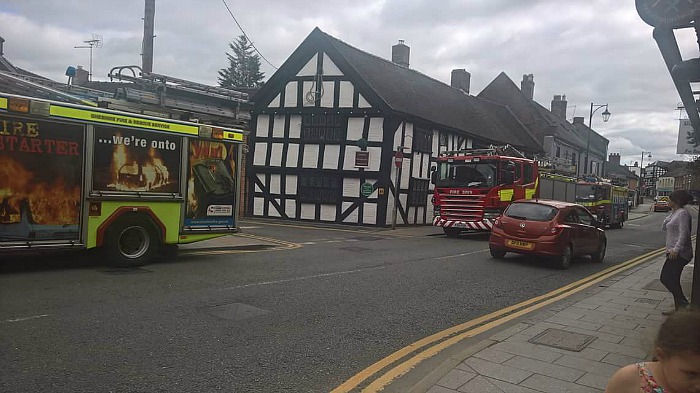 A gas leak scare forced staff to evacuate the Cheshire Cat in Nantwich.
Fire crews were called out after reports a cylinder was giving off carbon dioxide in the basement of the well-known restaurant and bar in Welsh Row.
Staff had evacuated the Cheshire Cat building before the arrival of firefighters from Nantwich and Crewe.
Four firefighters wearing breathing apparatus went into the building to isolate the supply, with a covering jet set up as a precaution.
The building was ventilated and gas levels checked using a CO2 meter, which showed normal levels.
No one was injured in the incident which happened at around 11am yesterday (August 3).
(pic courtesy of Twitter user)