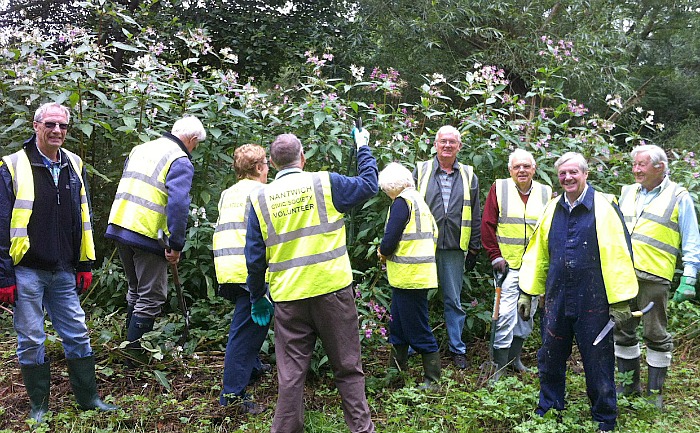 A plant is threatening large areas of the River Weaver in Nantwich.
The invasion of Himalayan Balsam in the last two years has shocked the town's conservationists.
Now volunteers have sprung into action to try and clear much of the plant away.
Jeff Stubbs, of Nantwich Civic Society, said: "Whilst it may look quite pretty with its pink and white flowers atop tall hollow stems, it grows so quickly and thickly, it kills off our local native plants that wildlife need."
Himalayan Balsam is a national problem and has caused difficulties for the Environment Agency and the Canal & Rivers Trust.
But several groups of volunteers have got together in Nantwich to tackle the issue and start on clearing the plant.
Eleven volunteers from the Civic Society, Nantwich Rotary and Nantwich Litter Group teamed up and cleared areas along the Weaver from Nantwich Lake towards the town centre.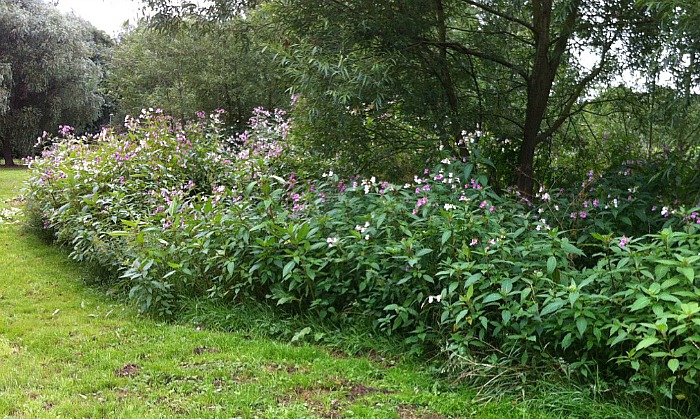 "We cleared getting on for a thousand plants in just over an hour and a half!" added Jeff.
"Cheshire East's ANSA Team advised us on best practice – and they will be taking the plants away.
"We need to tackle even more areas soon.
"There are some big areas from the Community Orchard area off Shrewbridge Road along to Mill Island and downstream.
"Look out for more "Balsam Bashes" coming very soon!"
If anyone can help the team, they will be meeting at 10am on Tuesday August 16 at Shrewbridge Road Car Park (near Airman's Grave).
Gloves and boots/wellingtons are needed.