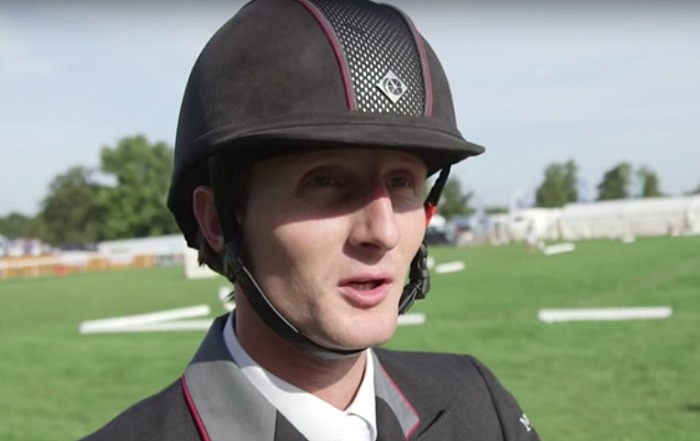 Nantwich three-day event jockey Paul Sims is riding high in the standings at the Land Rover Burghley Horse Trials after the first day's dressage competition.
Sims was second into the ring, scoring an average of 68.94 per cent, to give him a penalty of just 46.6 for his Test.
Atop Glengarnock, the Heath House rider was left delighted after his opening discipline in the world's leading event competition.
"It's fantastic to open the competition with a dressage score like that.
"I always knew he was capable of doing a test like this, but to be able to be sat as part of the top three from day one is pretty incredible," said the 29-year-old.
"It was really, really, good, it's the best Test he has done at a four-star, I am really happy with him.
"I'm feeling confident ahead of Saturday's cross country.
"I hadn't walked the before the dressage, I'm going to head out now, but he's a very good, reliable, cross-country horse that, touch wood, won't make any mistakes – I'm looking forward to it."
The Land Rover Burghley Horse Trials is a four-star event and considered one of the FEI's six Classic competitions.
As well as dressage Test, there is the cross country followed by the final test, showjumping.
And Sims could not hide his delight at being back at the Elizabethan house, in Lincolnshire.
"It means everything to be here. This is what we work for.
"This and Badminton are his two for the year, so just to get here, sound, is great.
"He's done it now for three years so it's a great achievement to get in here."
The multi-award winning Land Rover Burghley Horse Trials has been established as a major international equestrian and social event in the Autumn Sporting Calendar for over 50 years.
For more information visit www.burghley-horse.co.uk
(Copy and pics provided by Sportsbeat)