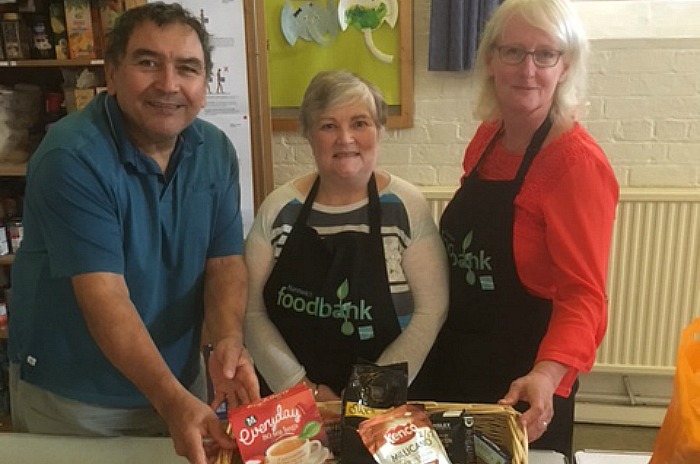 Nantwich Film Club supporters are throwing their backing behind the town's Food Bank.
The volunteer-run community cinema club is urging supporters to donate packaged food items and tins during monthly film showings at Nantwich Civic Hall.
Mike Tilley, chairman of the film club, said: "We would very much appreciate suitable food donations for the Food Bank.
"This is a worthy cause that we supported last year with both food and financial assistance and will continue to do so.
"We have a very loyal following of people to our films and last year they and many others showed great kindness by bringing along food items."
And the film club's next showing, HECTOR starring Peter Mullan, is apt as it tells the story of a homeless man who makes his annual pilgrimage from Scotland to a temporary Christmas Shelter in London.
"Gradually, we learn about his past and the reasons for his plight begin to emerge," said Mike.
"Mullan plays the role with his well-seasoned excellence!"
HECTOR can be seen on Monday October 10 at Nantwich Civic Hall 7.30pm.
The club's Halloween event will be Trick 'r Treat on Monday October 31 at 7.30pm.
It's open to people aged 15+ so teenagers are welcome.
And on November 14, the club will show Japanese comedy/drama OUR LITTLE SISTER.
It tells the story of three sisters who discover they have a half sister following their father's death.
Nantwich Film Club aims to provide a facility for viewing all genres of film. English and foreign Language and welcome all newcomers.
It you would like to know more about the Nantwich Film Club you can either go to our website nantwichfilmclub.co.uk or ring Mike Tilley on 07976 871045.