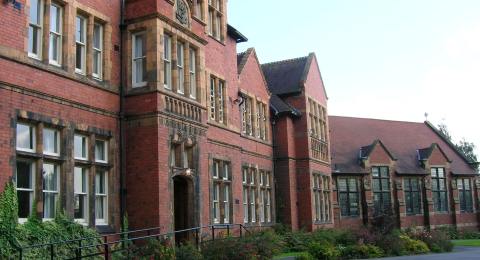 Nantwich Family Films @ 4 community project has relocated to a new venue.
The award-winning community cinema project will now be opening its doors at Nantwich Elim Church on Regent's Park, London Road in Nantwich.
The project has been running since January 2014, and has screened films including The Lego Movie, Wreck it Ralph, and Frozen.
Family tickets are £10, and films are screened on the first Sunday of each month at 4pm.
Tickets can be purchased in advance via the Facebook Page, at Nantwich Civic Centre, or on the door on the day.
In 2014, the project received a commendation in the 'Best New Society' category of the National Film Society Awards, and in 2015, came runners up in the 'Best Community Film Society' category.
Geoff Etherton, the project's co-ordinator, said: "We are excited to be in a new venue which we know is popular with families, and to be working in partnership with Nantwich Elim Church, which has developed a real focus on family work.
"We'll be screening the same quality and up to date films, at the same low prices, but in a great new location."
Michelle Nunn, the Senior Pastor at Nantwich Elim Church, said: "We are delighted to be welcoming Nantwich Family Films @ 4 to our venue and working together with them.
"It's an exciting new partnership and one which we hope will be a blessing to many families in the town."
Screenings will now be on the first Sunday of each month at 4pm, and more details can be found on their Facebook page.
The next film will be 'Finding Dory', the sequel to 'Finding Nemo', and will be screened on Sunday November 6.