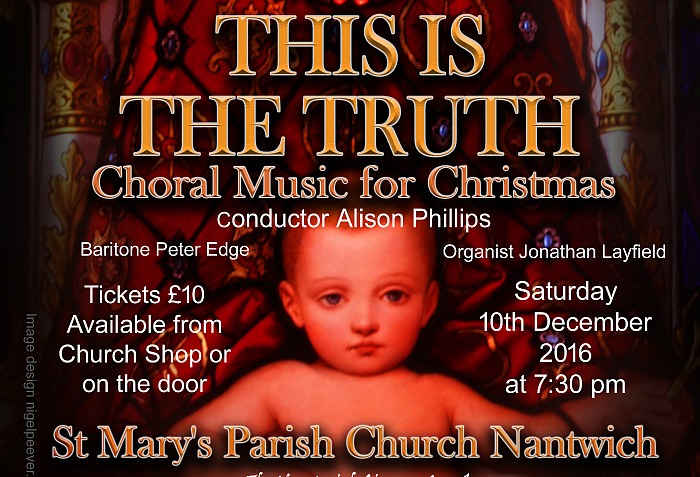 Nantwich Singers are to stage a Christmas concert in St Mary's Church on Saturday December 10.
The performance, called "This is the Truth" is taken from the words of an old English folk carol which Vaughan Williams used to open his "Fantasia on Christmas Carols".
The Singers will be performing with guest Peter Edge, a talented local Baritone who is a student at the Royal Northern College of Music, and accompanied by Jonathan Layfield on the organ.
There will be a variety of seasonal music from centuries of composition from Victoria in the 16th Century, through Howells, Holst and Matthias, to contemporary composers including Lauridsen and John Rutter.
The small chamber choir of 16 voices performs under the direction of Alison Phillips, a graduate of the Royal Northern College of Music and experienced Soprano.
Alison is also musical director of the St Mary's Parish Choir and the children's choir "[email protected] Mary's".
A well-established group of "Friends of the Nantwich Singers" receive information about concerts and events.
Anyone interested in joining can email Tiki Wilson at [email protected] or visit www.thenantwichsingers.org
The concert starts at 7.30pm and tickets are £10. Visit the website for details.