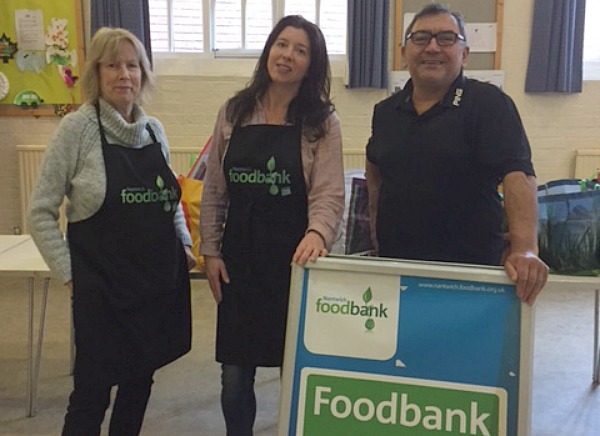 Nantwich Film Club has helped raise £300 and gathered items to donate to the Nantwich Food Bank.
The money and food was handed over at the club's movie showing of Rams at Nantwich Civic Hall on Monday (December 12).
Throughout October, November and December, the club has supported the town's Food Bank by asking members to bring along items which can be donated to the worthy cause.
Mike Tilley, chairman of the volunteer-run club, said: "It's great to be able to give to the Food Bank again for a third year in a row thanks to the generous support and loyalty of many of our regular audience."
As a Christmas special there were mince pies and mulled wine available to everyone who attended the film showing.
On January 23, the club will be showing of 'I Daniel Blake' – the highly acclaimed Ken Loach film which deals with social injustice and the pitfalls it presents.
It is anticipated demand will be high for the film, so any tickets left for the showing will be available from the reception at the Nantwich Civic Hall between January 10-23.
Mike added: "On a final note, we would like to thank everyone who has supported us through 2016!"
Find out more about Nantwich Film Club on their Facebook page  and about Nantwich Food Bank here.