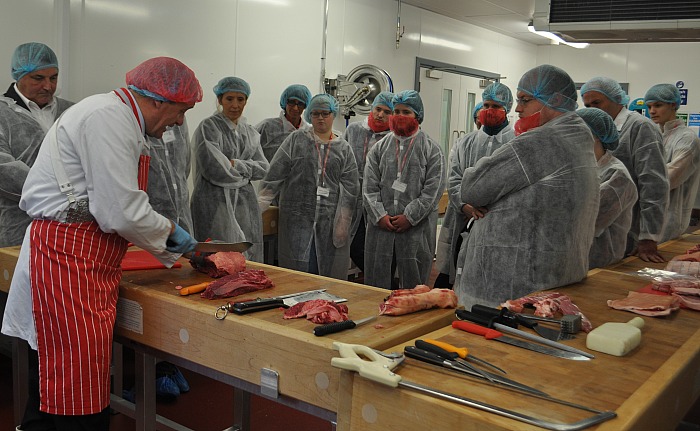 Reaseheath College in Nantwich has hooked a first for the north west – by launching new qualifications for butchers.
Level 2 and Level 3 Butchery Apprenticeships now offered at the college have been redeveloped by employers supported by Food and Drink Qualifications (FDQ).
FDQ has tested the training programmes which are being used as good practice for other apprenticeship standards.
They are among 150 revamped training programmes launched by the government.
As well as a portfolio of work, butchery apprentices have to prove knowledge, practical knife skills and demonstrate strong customer service.
On completion, they will receive a recognised qualification and automatic membership of the Institute of Meat – the professional body for people who work in the meat industry.
FDQ chief executive Terry Fennell said: "Reaseheath College should be congratulated for the way it has embraced these new programmes and is pioneering them throughout the north west.
"This has been a huge step towards providing recognised, credible qualifications which answer the requirements of employers.
"These new apprenticeships have restored many of the traditional 'craft and mastery' skills long associated with butchery.
"The apprentices and their employers will benefit from the excellent facilities and the on and off the job training services which Reaseheath provides.
"We are delighted employers throughout the region have taken up this exciting opportunity to train the next generation of butchers."
John Major, of Grants Butchers in Church Minshull, who had signed up an apprentice, said: "These new training programmes are good for apprentices because they are recognised throughout the industry and great for businesses because they ensure staff continuity."
Representatives of Cheerbrook Farm Shop, in Nantwich, were also present.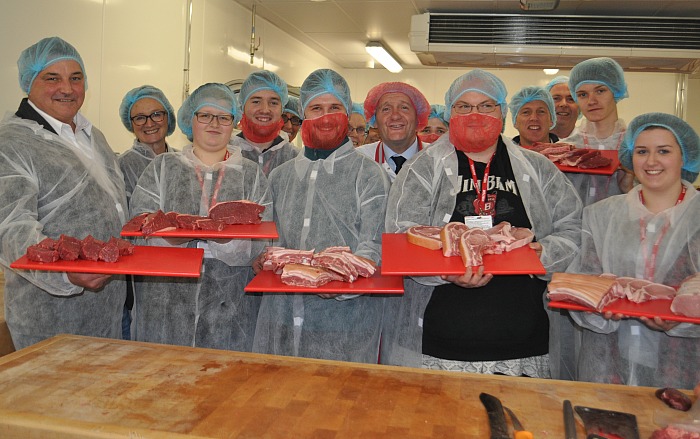 Reaseheath head of apprenticeships Sharon Yates, said: "It was great to see so many employers and staff at the launch of our new butchery apprenticeships.
"We welcome this opportunity to work even more closely with employers to ensure that our training programmes really meet their needs."
There are current vacancies for butchery apprentices with H. Clelow in Nantwich, the Hollies Farm Shop in Little Budworth, and Cherrington Butchers of Shrewsbury.
For details, call Reaseheath Training 01270 613221, email [email protected]
(Pic: Reaseheath butchery assessor Gary Evans, a Master Butcher, demonstrates knife skills to employers and apprentices at the college's apprentice induction day)