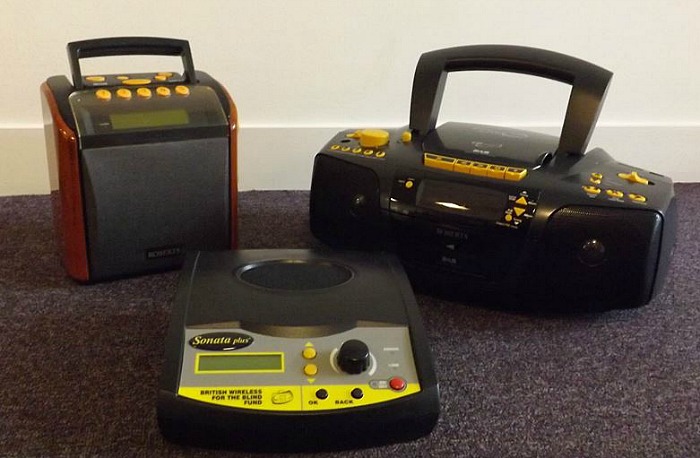 Visually impaired people in Nantwich are being encouraged to apply for free specially adapted radios from a charity.
British Wireless for the Blind Fund (BWBF) provides the equipment to those with sight loss who meet its criteria.
Radio is a lifeline to those who are blind or partially sighted as they often lead lonely lives, unable to read or watch the television.
A radio becomes their vital way of keeping in touch with the outside world and also provides companionship.
The charity supports around 160 visually impaired people in East Cheshire.
But it believes there are at least another 350 who could benefit from its service.
Sophie Weldon, regional development manager for BWBF, said: "We've done a lot of research into gathering data about the numbers of people with sight loss across the UK so we know where we could be reaching more people.
"We've got volunteers ready and willing to distribute our radios in and around Cheshire so we're hoping to be able to help the hundreds of people we know are out there and eligible.
"Our radios are vital to someone who cannot see – they provide news, information and entertainment but also, more importantly, companionship and a friendly voice."
BWBF issues sets to those who are registered blind or partially sighted, over the age of eight, resident in the UK and in receipt of a means-tested benefit.
If you live in Crewe and Nantwich and qualify for a set or think someone you know does, contact Sophie at [email protected] or phone 07540 724063.
To find out more about British Wireless for the Blind Fund, follow on Twitter @BritishWireless, on Facebook or go to www.blind.org.uk