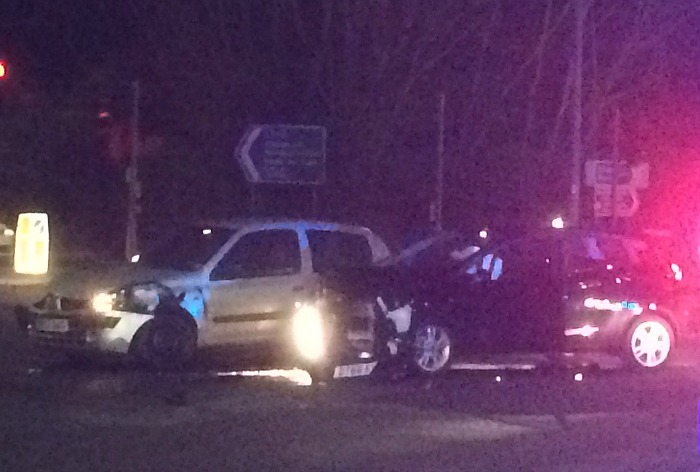 A number of people were involved in a two-car collision on a busy Nantwich junction.
The vehicles collided at the traffic lights junction of close to the former Stapeley Gardens site.
The lights control traffic on the A51 London Road, the A530 Peter de Stapleigh Way, and Elwood Way.
The accident happened at around 6.30pm today (February 1).
Witnesses say four people were treated and checked at the scene by paramedics.
It's not believed there were any serious injuries in the accident, although emergency services are yet to confirm this.
It's not clear how many people were in each vehicle at the time of the collision.
Police and paramedics attended the scene, and cordoned off part of the junction while drivers and passengers were treated and the wreckage of the accident cleared away.
(pictures courtesy of Nantwichnews reader)