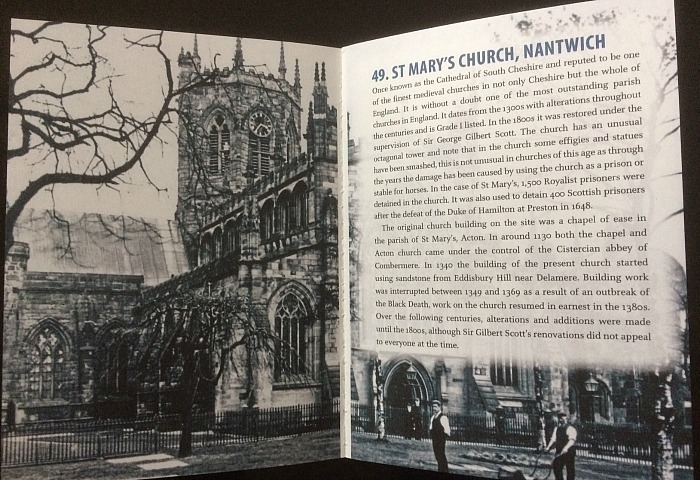 A new 96-page book called Nantwich History Tour will take readers on a journey to the town's earliest days.
The publication, by Paul Hurley, explores the oldest of the three Cheshire Wiches or Wyches and its historical importance.
During Roman times, Nantwich was famous for the salt that was recovered here, Welsh Row being so-named as it is the road the Welsh used to enter the town to collect salt.
In fact, its ancient name was Helath Wen ('the town of white salt'); the present name is derived from Nant meaning 'vale', and Wich meaning 'a salt spring'.
Other names for the town have been Wich-Malbank after the ancient family of Malbank, whose ancestor was one of Hugh Lupus's relations, and Namptwyche.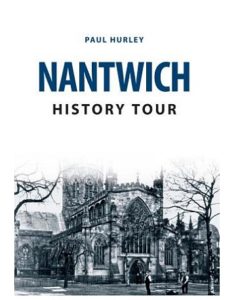 Paul's 96-page book guides the reader through the town's charming streets, showing how its most recognisable landmarks and hidden away gems have transformed over time.
With the help of a handy location map and 50 illustrations, readers are invited on a tour to discover for themselves the changing face of Nantwich.
The pocket sized publication costs £6.99.
It is also available in Kindle, Kobo and iBook formats.
Paul has been a freelance writer since 2002 and has been writing professionally ever since.
He has had magazine, local and national newspaper credits and has written several books for Amberley Publishing on the local history of Cheshire.
Since retiring from the police in 2002, he has amassed a CV that takes in a three-part article in the Steam World magazine, one in the Backtrack magazine and many other magazine articles not relating to the railway scene.
He lives in Winsford with his wife and his hobbies are writing, travel, motorcycling and classic cars.