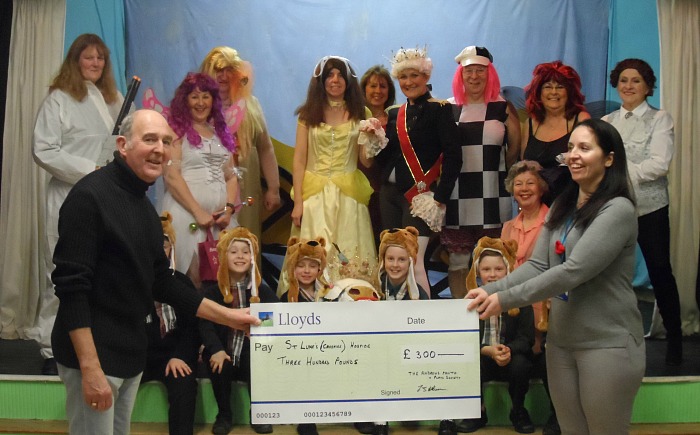 A panto by The Andrews Panto & Plays Society (TAPPS) helped to raise almost £800 for South Cheshire causes.
The pantomime 'Cinderella' was held at St Andrews Church Hall, on Bedford Street, Crewe.
And it made a profit of £788, with £300 of this being donated to St Luke's Cheshire Hospice.
Members of the panto cast and crew were present at a buffet and cheque presentation evening, with cast members wearing their costumes.
The cheque was received by Rachel Mellor from St Luke's Hospice.
Rachel said: "This is a very generous donation and will be of great help in furthering the work done by the hospice."
Fred Allman, TAPPS director/organiser, said: "The profits are divided between church funds and a nominated charity after all our productions.
"Since the formation of TAPPS in September 2014 we have given away over £1,500 to the church and charities."
As well as the annual panto TAPPS stages two variety shows and summer play reading evenings each year. There is also an active social programme.
If you would like to get involved with this lively group please contact Fred Allman via text/phone on 07968829999.
(pics by Jonathan White)